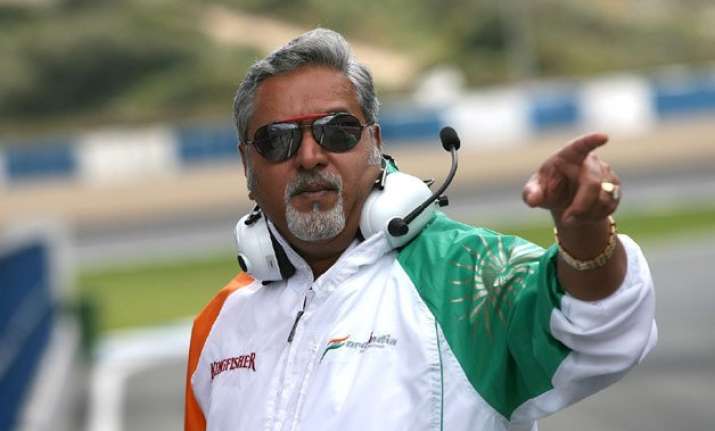 New Delhi/Bangalore: Director of the now defunct Kingfisher Airlines Vijay Mallya, recognised for his glamorous business ventures as well as his flamboyant persona, today claims to be fighting a lone battle against the media and banks – all of whom, he claims, are out to tarnish his image and paint him as a poster boy of bad loans.  The banks, he alleges, are reeling under the problem of bad loans and he is being painted as a scapegoat in their fight.
While the delay by banks is an issue that deserves equal attention, there is good reason why Mallya playing victim is hard to digest. For instance, Mallya owes a consortium of 17 banks a sum of about Rs 8,000 crore in loans. We may question the sudden urgency by banks after sitting silently for years together, one really can't feign innocence for a bank seeking repayment of its loans. 
Troubles for Mallya appear to have only just begun. His severance package as a result of Diageo's deal with Mallya-owned United Spirits is under court scrutiny. The court has restrained disbursement of Rs 515 crore ($75 million) that Mallya is getting from Diageo as a sweetheart deal for stepping down from the company. Furthermore, his arrest and seizure of his passport may also be on the cards and agencies are probing a possible money laundering case against him as well.
Nevertheless, Mallya claims innocence and defamation on part of these banks and the media for reporting on the developments. While Mallya may do better asking former Kingfisher employees for the definition of a victim, here are some pointers on his achievements and his penchant towards a colourful life.
Kingfisher beer: United's Kingfisher beer has more than a 50 per cent market share in India's beer market. The beer is available in 52 countries outside India and leads among Indian beers in the international market. Also United Spirits Limited (USL), is the world's second-largest spirits company by volume.
Formula One team: He also co-owns the Formula One team Sahara Force India F1 team.
Kingfisher Calendar: is a calendar published by the United Breweries Group of India annually since 2003 that features models in swimsuits. It is credited with advancing the careers of models and actresses like Katrina Kaif, Deepika Padukone, Yana Gupta and more.
Royal challenger Bangalore: He also owns Indian Premier League (IPL) team Royal Challengers Bangalore.
Sword of Tipu sultan:  He placed the winning bid of £175,000 (approximately 1.7 crore) for the sword of Tipu Sultan at an auction in London and brought back to India. He also bought 30 other items owned by Tipu Sultan from auction houses in the UK, which includes a cannon, other weapons, and personal items.
Sports crazy: He is a member of the World Motor Sport Council representing India in the FIA. And also sponsors leading Kolkata based soccer clubs Mohun Bagan, and East Bengal. Back in 1996, Mallya became the first Indian tycoon to sponsor an entire cricket team, West Indies.
Bidding for the country: In March 2009, Mallya successfully bided for the belongings of Mahatma Gandhi for US$1.8 million, in a New York auction. Gandhi's iconic items included his glasses, sandals, pocket watch, plate and a bowl.
All the jazz: He's well known for the diamond ear studs that he wears, and owns private jets, yachts, a personalized Boeing 727, stud farms with around 200 horses, and close to 250 vintage cars.
Politician: Mallya came into politics in the year 2000 and joined the Janata Party. He is also a member of the Rajya Sabha, the upper house of the Parliament of India.
'Oo la lala le o': In 1996, when Kingfisher had sponsored the West Indies cricket team, it gave birth to the iconic jingle 'Oo la lala le o'. Cricketers such as Sourav Ganguly, Ajay Jadeja, Andrew Flintoff and Michael Vaughan brought star value to the brand as the official ambassadors.