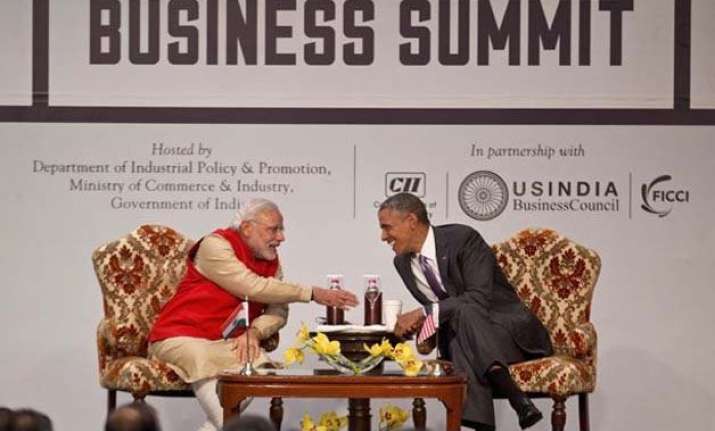 New Delhi: Coinciding with US President Barack Obama's visit to India, the Confederation of Indian Industry (CII) said on Sunday the US had failed to fully understand India's development concerns on food security and job creation.
The perception in the US is that India is curtailing market access for US companies, according to a Confederation of Indian Industry report on India's economic relationship with the US.
"Issues such as the civil nuclear agreement, FDI (foreign direct investment) in multibrand retail, taxation demands, and others are gaining mindspace in the US administration, and US companies have pushed their own agenda substantially to the detriment of the overall relationship," it said.
This has resulted in Congressional and trade enquiries into Indian trade practices, placing the country on a wrong footing.
"There appears to be insufficient understanding of India's development concerns particularly on areas such as food security, job creation, and need to drive industry as an instrument of economic progress," the paper noted.
Moreover, India's slow gross domestic product growth rate and low investments over the past three years have subdued US investor interest in India, it pointed out...