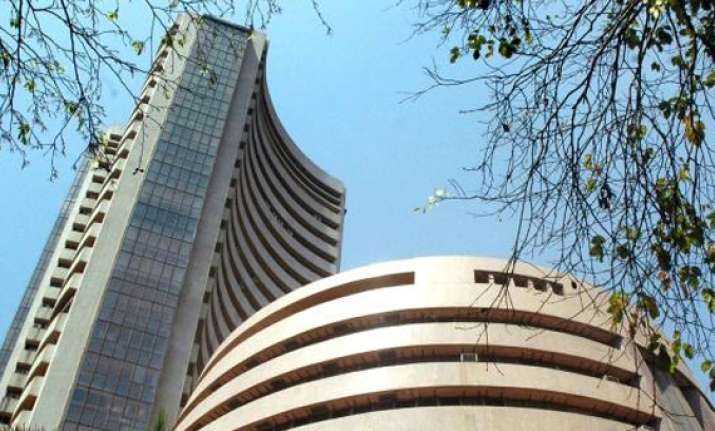 New Delhi: The markets are on a roll. After breaching the psychologically important 24,000 level for the first time on Tuesday on sustained FII buying with most exit polls predicting a clear majority for Narendra Modi-led National Democratic Alliance in elections concluded on Monday, the S&P BSE benchmark Sensex ended at 23,871.23, up 320.23 points.
Similarly, the 50-share NSE index Nifty ended at 7,108.40, up 94.15 points or 1.34 per cent. The Nifty also hit a new all-time high of 7,172 on Tuesday.
At the closing of the session, benchmark share indices came off their record highs as investors booked profits after the Sensex topped 24,000 and the Nifty topped the 7,150 levels in the intra-day trade.
Besides heavy capital inflows, widespread buying was also witnessed by retail investors, which in turn contributed to an overall positive sentiment.
Sector-wise, all the BSE sectoral indices ended in the green with power, oil & gas and IT indices leading the surge. Power index was up 3.26 per cent, followed by oil & gas 2.84 per cent and IT 2.59 per cent. The only exception was the healthcare sector.
Top five Sensex gainers were BHEL (10.25 per cent), Hero MotoCorp (5.39 per cent), ONGC (3.81 per cent), Tata Power (3.62 per cent) and Wipro (3.36 per cent), while the major losers were Dr Reddy's (3.99 per cent), Tata Motors (0.94 per cent), Hindalco (0.84 per cent), HDFC Bank (0.63 per cent) and Sun Pharma (0.47 per cent).
A clutch of exit polls claimed that the National Democratic Alliance-led by the BJP will either cross the half-way 272 mark or inch close towards it, suggesting that Narendra Modi will become the next Prime Minister of India. The BJP's own tally could be over 210-220 seats, the exit polls predicted. If the exit poll projections come true, India might be heading for a stable government under Mr Modi, something investors have been rooting for.
Industry experts are seeing the current rally as just the start of a much bigger run, if the elections results come in on expected lines. They say that investors sitting on the sidelines are now frantically making their way to the markets.
Last Friday, the Sensex ended with a gain of 650.19 points at its close of 22994.25, while the Nifty closed 198.95 points higher at 6858.80 as compared with Monday's gain of
556.77 and 198.95 points, respectively. Market analysts now expect Nifty to touch 7400 levels this week.
Markets see Narendra Modi-led BJP as more investor- and business-friendly. The Nifty has already surged around 20 per cent since Mr Modi became the BJP prime minister candidate on September 13.
Notably, NSE's volatility index, or India VIX, fell as much as 13.6 per cent to 32.04 after exit poll results confirmed market expectations of a BJP win.