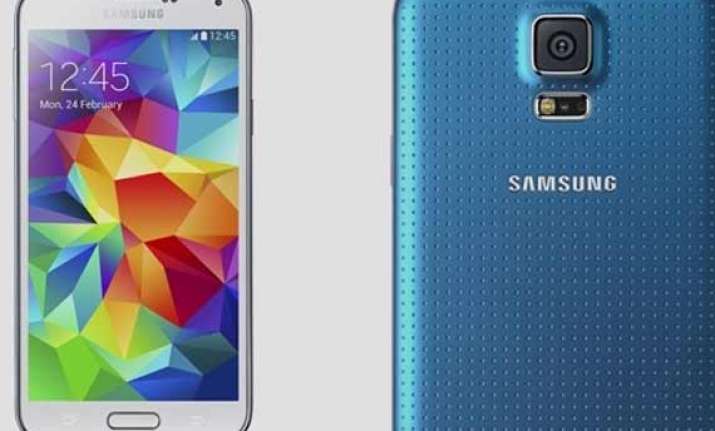 New Delhi: Two big names of the smartphone world are set to duke it out once again, with Samsung pitting its latest Galaxy S5 against the well-established iPhone 5S. Clearly, there is a fierce competition between these two arch rivals and the race is on to win big with consumers.
The first in the lot, the iPhone 5S, sits at the very top of the market and it is tremendously popular. The iPhone 5S has been the top-selling smartphone in the US since September at all the major carriers, including Verizon, AT&T, Sprint and T-Mobile. The new iPhone 5S is an impressive improvement over the iPhone 5, even though both phones have the same form factor. The iPhone 5S comes with the same 4-inch Retina display and chamfered diamond-cut edges, but with few additions on the inside. The device is powered by a new A7 processor -- with CPU performance 40 times faster and GPU performance 56 times faster than the original iPhone. The A7 chip is supplemented by Apple's new M7 chip, which contains all the motion-tracking hardware Apple needs to make its iWatch a reality. In addition, the phone comes with a new and improved camera system packed with new features and technologies that make for better quality images and videos, and a fingerprint sensor called Touch ID, which lets users authenticate ownership and user passwords by simply holding their thumbs on the iPhone's signature home button.
On the other hand, Samsung's Galaxy S5 improves upon a winning formula and offers loads of innovative features that give it an edge over others. The Samsung Galaxy S5 features a stunning 5.1-inch Full HD (1920×1080) Super AMOLED display with Local Contrast Algorithm, Super Dimming and Adaptive Display technology with proximity sensor, Quad-Core Snapdragon 801 (MSM8974AC) SoC with a clock speed of 2.5GHz, Adreno 330 GPU clocked at 578MHz, and 2GB of RAM. Overall, it seems to be a convincing package as the phone is finally water-resistant and has a camera that with its hybrid autofocus system.
Let us take a look at top 17 things that Samsung Galaxy S5 can do while the iPhone 5S can't: