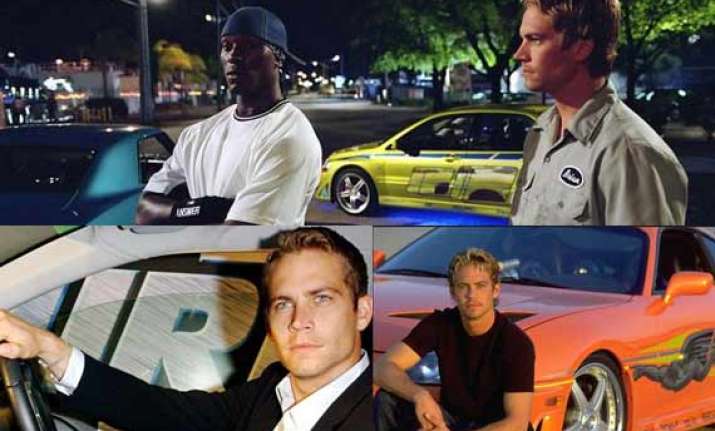 New Delhi: US actor Paul Walker, who starred in the Fast & Furious series of action films, has been killed in a car crash in California.
The 40-year-old actor was killed when his friend's Porsche Carrera GT hit a tree and a street lamp at high speed in Valencia. The friend, who was driving, also died.
Walker has earned global game for his role in the six-film action series about illegal street racing, which has become one of the most successful in cinema history after grossing more than $2 billion.
Paul Walker has played the lead character Brian O'Conner, an undercover cop who infiltrates a car racing gang led by Diesel's character, Dom Toretto, in six of seven film installments.
Walker's Fast and Furious co-star Vin Diesel was one of many film industry friends and colleagues to pay tribute on Twitter. Diesel said he was "totally heartbroken," but "honoured and blessed to [have] known such a wonderful guy."
Besides being an actor, Paul was also well known for his philanthropy who used his wealth to help those in need. When an 8.8 earthquake struck Chile, Paul flew down to provide support to local victims. He also personally helped deliver humanitarian aid to the people of Haiti, after they suffered an equally devastating earthquake.
At the time of his death, he was taking part in an event organised by Walker's charity, Reach Out Worldwide, in support of the Philippines typhoon relief effort.
Walker was also known for his impressive car collection. Paul, whose grandfather was a race car driver, kept 20-30 vintage and modern cars in his garage at any given time. His collection was constantly changing as new cars were acquired and old cars were sold.
Paul considered his cars "functional pieces of art" and his collection included extremely valuable Ferraris, Lamborghinis, Corvettes, Porsches as well as dozens of vintage cars.
Here are six of Paul Walker's favorite cars from his collection.
BMW '74 2002 Touring