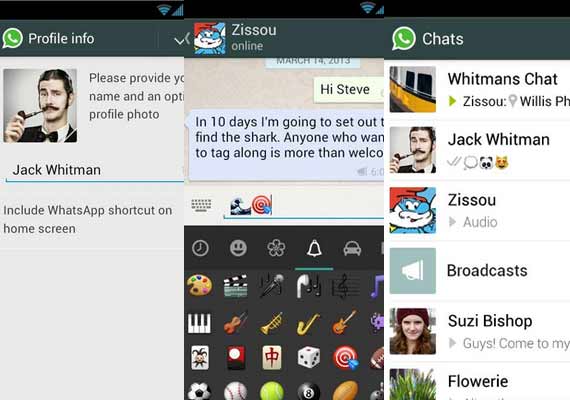 New Delhi: The hype around mobile messaging apps has reached some pretty crazy heights recently with even more craziness expected next year. Ovum says it expects the number of messages to be "transacted" on social messaging apps like WhatsApp and Line to grow from 27.5 trillion in 2013 to 71.5 trillion by the end of 2014. The factors responsible for this growth are: the growth of affordable smartphones and access to mobile broadband (in emerging markets), plus large-scale marketing campaigns.
Ovum also expects that  a lot of room for a lot more growth within the service. "The cumulative strength of the social messaging industry could soon cross the 2-billion mark by the end of 2014,″ it adds.
In the growing competitive scenario, established mobile apps like Facebook Messenger and older Internet calling services such as Skype are increasingly competing agsinst the likes of mobile messaging apps such as MessageMe, Viber, Line and TextMe.
In the crowded category of apps, here's a look at five of the best mobile messaging apps.