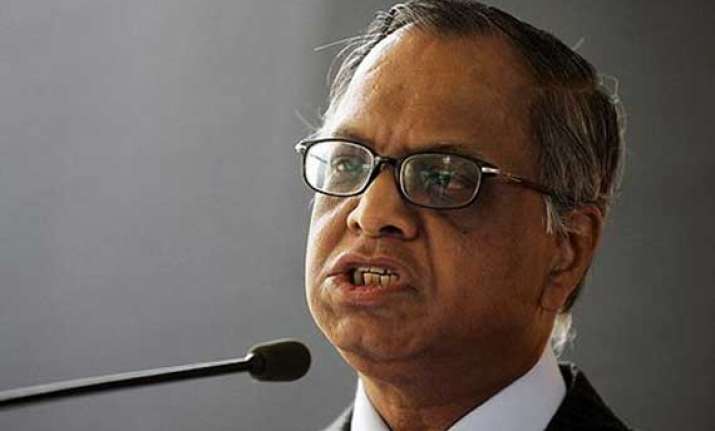 New Delhi: A report, published by brokerage firm Ambit Capital Research, has raised serious questions on the corporate governance standards at Infosys, traditionally been hailed as a beacon of good corporate governance. The firm said the board independence at India's second-largest information technology (IT) services firm might be the weakest among Tier-I entities.
The report also noted that the promoters hold disproportionately high board representation with respect to their total shareholding in the Bangalore-based company.
"While N R Narayana Murthy, S D Shibulal and S Gopalakrishnan together hold around 10 per cent in the company, they represent 23 per cent of the voting rights on the board. With the highest promoter representation and the lowest proportion of independent directors, Infosys' board independence appears to be the weakest among Tier-I firms," Ankur Rudra and Nitin Jain said in the report.
The report, titled 'The underbelly of Indian IT - the ugly, the bad and not so good' has criticised other IT companies too.
The report terms accounting and corporate governance standards at Geodesic, Educomp Solutions and Financial Technologies (FT) as 'ugly.' At the same time, Rolta India and MCX have been categorised as 'bad,' while Tech Mahindra/Satyam, Infosys and KPIT Technologies were classified as 'not so good'.
The Ambit report says the entry of Murthy, as well as his son, amounts to breach of corporate policies. "Infosys has historically followed a well-articulated policy of executive retirement at the age of 60, with Murthy himself being a strong proponent of the policy. Similarly, all the founders have time and again mentioned about not letting a family manage the business. More surprising was Rohan Murty's entry into Infosys as the senior Murthy's executive assistant."
Last year in June, the Bangalore-based company re-appointed N R Narayana Murthy as its executive chairman to put the company back on high growth path.
The brokerage also criticized Infosys' policy of what is believed as deliberately setting conservative fourth-quarter guidance and then beating it, which it said causes share price volatility around the time of results.