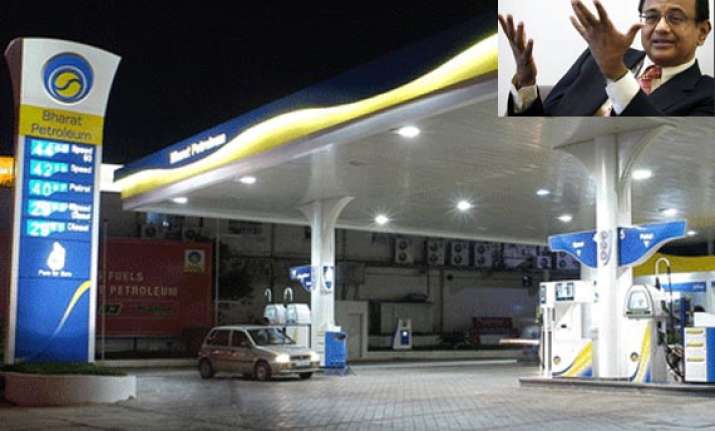 New Delhi, Feb 28: Even as Finance Minister pulls out all the stops to narrow high fiscal deficit, the subsidy bill will overshoot the target of Rs 1.79 lakh crore in this financial year due to higher crude oil prices.
A day before Finance Minister P Chidambaram presents the next Budget that is likely to focus on spurring growth, the Economic Survey 2012-13 said, "Addressing the key fiscal risk of petroleum subsidies is critical in better fiscal marksmanship."
The government has pegged the oil subsidy at Rs 43,580 crore, food subsidy at Rs 75,000 crore and fertiliser subsidy at Rs 60,974 crore, taking the total subsidy bill to 1,79,554 crore in 2012-13. "With recent reforms in diesel prices and efforts at expenditure reprioritisation, the medium-term fiscal consolidation plan is credible and could yet again yield macroeconomic dividends in terms of higher growth and price stability," said the survey placed in Parliament by the Finance Minister.
To check the increasing subsidy burden, the government had raised diesel prices by Rs 5 per litre and capped the number of subsidised cylinders at six per household in a year in September, 2012. In January, 2013, the government also allowed oil marketing companies to raise diesel prices in small measures periodically.
However, in order to protect household budgets, it simultaneously raised the annual LPG cap from six to nine cylinders. But with international crude oil prices averaging at $ 107.52 a barrel in the first three quarters this fiscal, the government's payout to keep domestic retail price of auto, cooking fuels and fertilisers will see a substantial rise.
"…while the Budget for 2011-12 had estimated total expenditure to be contained at 14 per cent of GDP, there was an overshooting on account of the high global oil prices and the insufficient pass through to domestic oil and fertiliser prices," said the Survey.