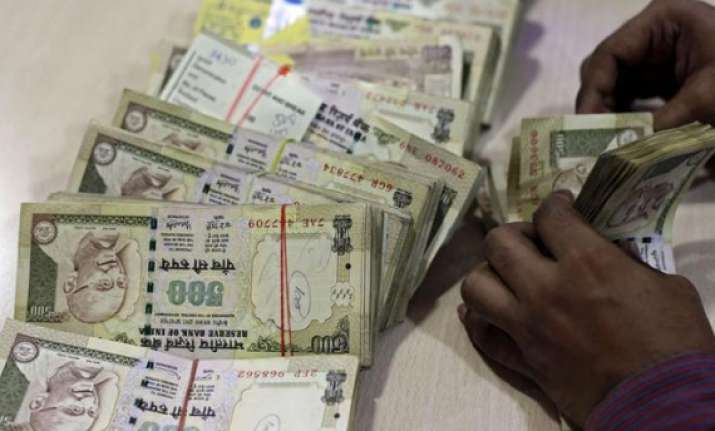 New Delhi, Feb 28: UPA-II's last budget may offer some sops to salary earners and households as Finance Minister P Chidambaram will look to balance the compulsions of growth and fiscal prudence with election year politics.
The biggest challenge before Chidambaram, who will be presenting his eighth budget, would be to keep every constituent happy, arrest decelerating economic growth and bring down fiscal deficit to the committed level of 4.8 percent of GDP.

The Budget is also significant as it will be the last before the general elections due in April-May next year. There can only be an interim budget before the elections.

Among other things, Chidambaram will be under pressure to earmark funds for schemes and programmes to fulfil electoral promises, especially with regard to the Food Security Bill which seeks to provide subsidised foodgrain to poor as a matter of legal right.

The Economic Survey, which precedes the budget, is not in favour of the imposition of tax on super rich, stating that the government should focus on widening the tax base in preference to raising rates. The final call, however, will have to be taken by Chidambaram.

Salary earners may get some relief, with the Minister likely to raise the income tax exemption limit, which is currently at Rs 2 lakh per annum. The Parliamentary Standing Committee on Finance had suggested that the limit be raised to Rs 3 lakh and other slabs adjusted to provide relief to people reeling under the impact of high inflation.

Chidambaram is also expected to tweak schemes like the Rajiv Gandhi Equity Savings Scheme (RGESS) to encourage individuals to invest surplus funds in stock markets. The effort would be to do away with grey areas and make schemes more attractive to first time investors.

His main task however, would be to arrest declining growth, which is likely to fall to a 10-year low of 5 percent in 2012-13. The contracting industrial production will also require the Minister's attention.

The Survey has indicated that growth in the next fiscal could be in the range of 6.1-6.7 percent.

The Finance Ministry may also announce steps to raise tax and non-tax revenue and cut expenditure to keep the fiscal deficit under check.

On the tax front, Chidambaram is likely to incorporate some of the provisions of the Direct Taxes Code (DTC) in the tax proposal, besides announcing a roadmap for implementation of the Goods and Services Tax (GST).

As regards disinvestment, the Minister is likely to raise the target to Rs 40,000 crore for 2013-14, from Rs 30,000 crore budgeted for this fiscal. However, the government may raise only Rs 27,000 crore in the current fiscal.

While attributing declining growth to global and domestic factors, the Survey underlines the need for policy actions to spur growth.