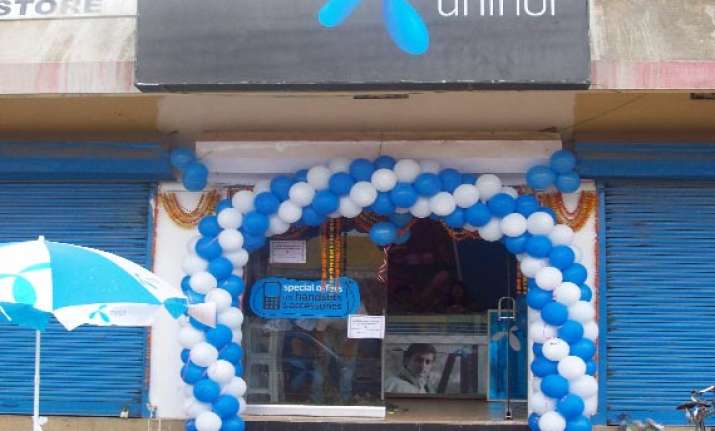 New Delhi, Feb 13: Indian telecom operator Uninor on Wednesday reported narrowing of its operating loss at about Rs 435.6 crore for the fourth quarter ended December 31, 2012.
The company had reported operating loss of Rs 4,883.5 crore for the same period a year ago.
"The findings are a testimony to the fact that Uninor is gaining momentum in India even with a limited number of circles they are present in. With break-even expected in other circles this year, the India picture is quite encouraging for the company," Uninor said in a statement.
The revenue of the company during the reported quarter declined by 13.46 per cent at about Rs 795.23 crore from Rs 918.94 crore posted in the corresponding period in 2011.
In February 2012, Supreme Court cancelled all 22 licences of Uninor in the 2G case and the company was required to win spectrum in the November 2012 auction to continue its services.
At the time of cancellation of its licences, Uninor had its operations in 13 circles and it could win spectrum only in six circles for about Rs 4,018 crore in the last auction.
In the fourth quarter, Uninor had to incur other expenses of Rs 114.8 crore mainly related to exit costs for the two circles - West Bengal and Kolkata - where it was not able to secure spectrum in November 2012 auction to continue operations. This also included an adjustment of the scale-down costs recorded in the third quarter.
For the year ended December 2012, the company reported operating loss of Rs 6,170.4 crore. The company has reported operating loss of Rs 8,361 crore for the year 2011.
The annual income of Uninor increased by 23 per cent at approx Rs 3,650.2 crore for financial year ended December 2012 compared to Rs 2,965.5 crore the company reported for FY 2011.