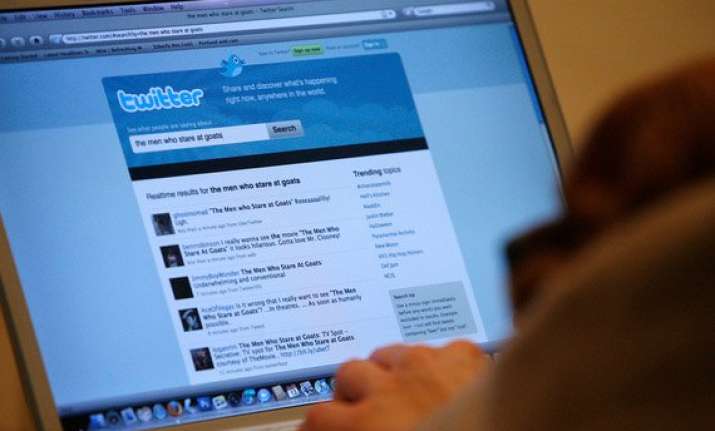 New Delhi: Twitter has implemented a new feature that will help users gather and report threatening tweets via the company's platform to law enforcement, user safety product manager Ethan Avey said this in the company's blog.
It is not a one-click process and not does it immediately put the report in front of law enforcement agents directly. However, after a user files a report with Twitter about a threatening tweet they received, an added option will appear. On the last screen, they're then presented with an option to receive a copy of their report via email.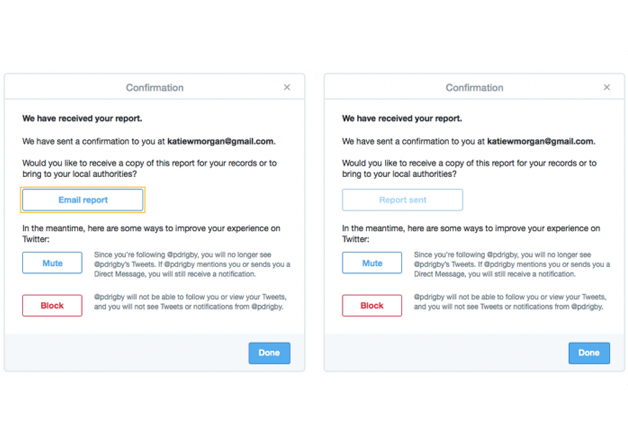 By selecting this option, the Twitter user will receive an email package that includes the threatening tweet and URL, the Twitter username of the account making the threat, a timestamp of the threat and the report itself, as well as the victim's own account information, the company said.
"While we take threats of violence seriously and will suspend responsible accounts when appropriate, we strongly recommend contacting your local law enforcement if you're concerned about your physical safety," says Twitter on its post this afternoon. "We hope that providing you with a summary of your report will make that process easier for you."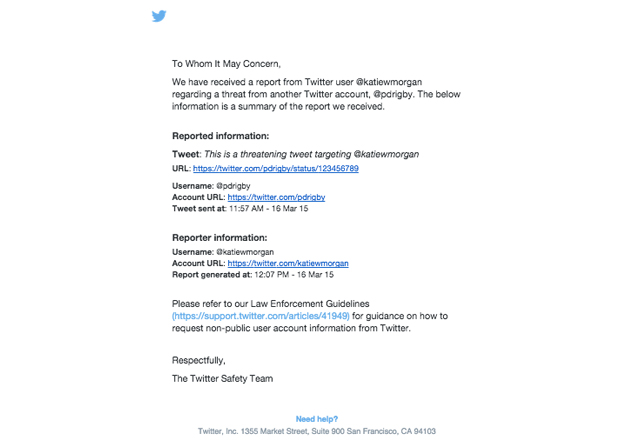 The new features aims to cut down on the abuse and threats that take place as Twitter users hide behind anonymous accounts in order to harass their victims.
The new report is easier to document and share, however, users are on their own in terms of figuring out the right law enforcement agency to contact.