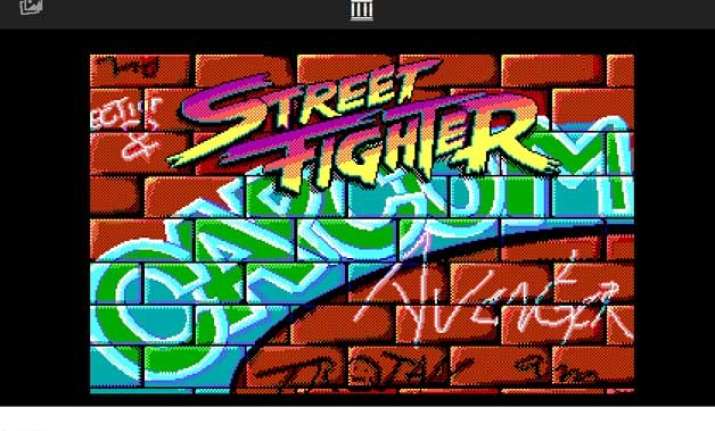 Twitter is bringing back the old goodies on Twitter platform and it would surely be loved by those who want to kill their time. It now allows users to embed one of the 2,600 classic games from Internet Archive into a tweet, thus allowing you to play classic platforms directly from your feed.
Everything from Prince of Persia, Castle Wolfenstein, Lemmings, Zool and Commander Keen to Disney's Aladdin, are for offering.
Just like you see pictures, gifs and videos in your Twitter stream, the MS-DOS games will too appear as cliclable and playable games.
Each game runs in its own emulator that launches right within the browser.
The 2,600 Microsoft Disk Operating System games are a subsection of the Internet Archive's MS-DOS software collection, curated by American activist and historian of technology Jason Scott.
Here's how to do it:
1. Visit Archive.org's MS-DOS games library.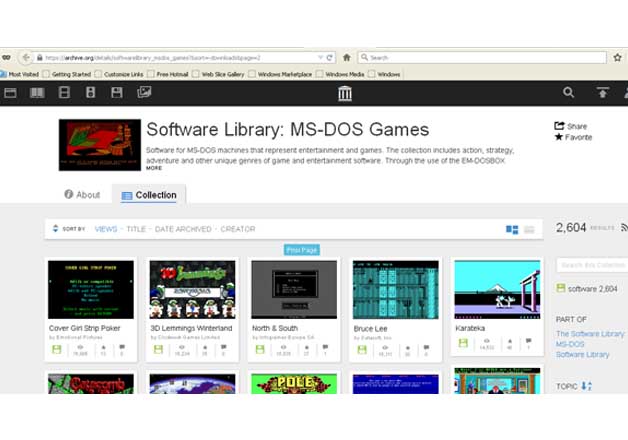 2. Choose the game you want to play from 2,600 titles available.
3. Select the Share button on the right side of the game's page and select Share to Twitter. Or you can simply copy and paste the game's URL into a new tweet.
4. View the tweet and press the play button.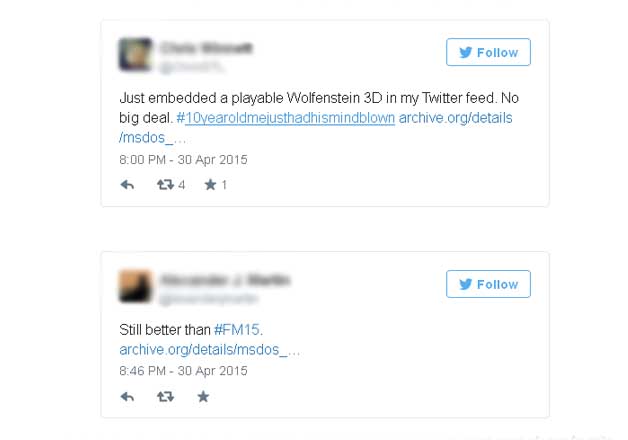 The Internet Archive's mission is to create an internet library of sites, texts, images, movies and digital content, archived for posterity.