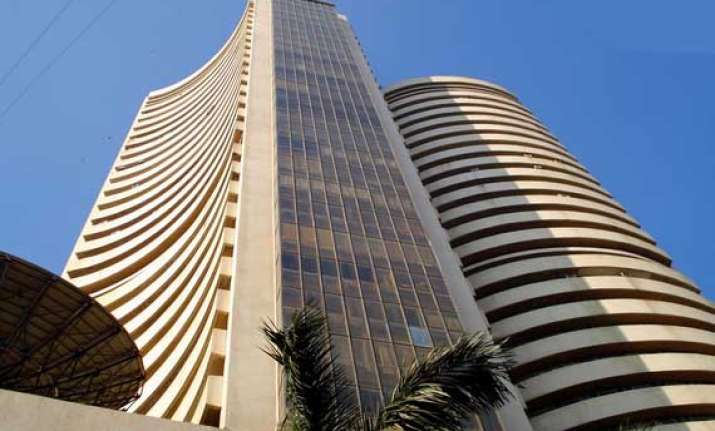 Mumbai, July 14: In a buoyant stock market last week, top six Sensex companies added Rs 53,284 crore to their combined market valuation.
Infosys emerged as the star performer and contributed Rs 20,001 crore to the overall gain.
Reliance Industries, TCS, ITC, Coal India and HDFC Bank also witnessed gains in their market valuations.
The m-cap of IT major Infosys surged Rs 20,001 crore to Rs 1,60,944 crore last week. Shares of the company also soared by 14.19 percent to Rs 2,802.75 on the BSE.
Infosys had on Friday posted a near 4 percent increase in its consolidated net profit for the April-June quarter, meeting market expectations and keeping its US dollar revenue guidance unchanged for this fiscal.
"Infosys reported healthy set of results for Q1 FY14. It maintained its FY14 USD revenue growth guidance at 6-10 percent as against our expectation of reducing it down to 6-8 percent, which is encouraging," Angel Broking said in a report.
After Infosys, TCS was the second biggest gainer with its market value spurting by Rs 15,413 crore to Rs 3,14,349 crore.
HDFC Bank's m-cap surged Rs 6,912 crore to Rs 1,65,784 crore, while the value of ITC zoomed by Rs 6,085 crore to Rs 2,76,406 crore.
The market cap of RIL shot-up by Rs 3,042 crore to Rs 2,87,917?crore and Coal India added Rs 1,831 crore to Rs 1,89,490 crore in its valuation.
However, ONGC, HUL, HDFC and SBI saw their market valuation falling last week.
State-run ONGC's value plunged Rs 16,383 crore to Rs 2,53,499 crore, HUL lost Rs 1,676 crore to Rs 1,30,012?crore.
Mortgage lender HDFC shed Rs 337 crore from its value to Rs 1,31,740 crore while the m-cap of SBI fell by Rs 89 crore to Rs 1,29,514 crore.
In the list of top-10 companies, TCS was at the top, followed by RIL, ITC, ONGC, CIL, HDFC Bank, Infosys, HDFC, HUL and SBI.
The BSE benchmark Sensex last week gained 462.65 points, or 2.37 percent, to reach 19,958.47.