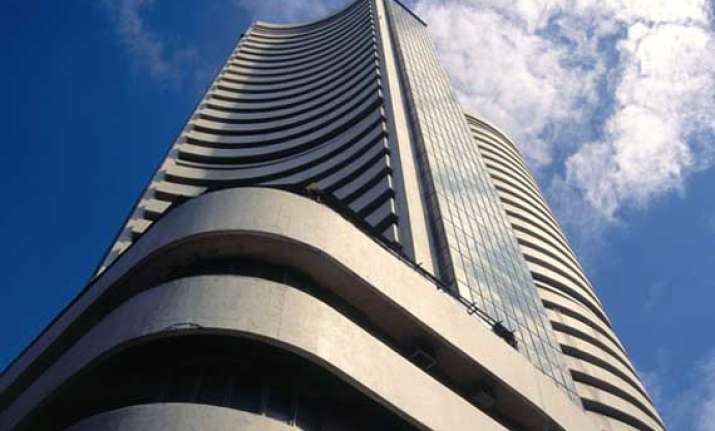 New Delhi, May 19: Six of the top-10 most valued Indian companies have added Rs 40,053 crore to their market capitalisation, with ONGC and SBI emerging as biggest gainers. ONGC, RIL, HDFC Bank, SBI, ICICI Bank and HDFC saw rise in their market capitalisation last week, while TCS, ITC, Coal India and Infosys witnessed losses.
The market cap of state-owned ONGC rose by Rs 9,967 crore to Rs 2,90,886 crore for the trading week ended Friday, May 18. Shares of the energy major also surged 4.29 per cent to Rs 340 during the period under review.
SBI's m-cap soared by Rs 8,119 crore to Rs 1,65,850 crore, while that of ICICI Bank shot-up by Rs 6,958 crore to Rs 1,41,760 crore. The value of RIL climbed Rs 6,829 crore to Rs 2,70,043 crore, mortgage lender HDFC added Rs 4,313 crore to Rs
1,39,430 crore, while HDFC Bank's m-cap went up by Rs 3,867 crore to Rs 1,71,022 crore.
In contrast, the value of ITC plunged Rs 15,804 crore to Rs 2,64,474 crore, while TCS lost Rs 3,845 crore to Rs 2,87,320 crore. The m-cap of CIL dropped by Rs 3,789 crore to Rs 1,87,975 crore, while Infosys shed Rs 652 crore to Rs 1,34,991 crore. In the ranking of top-10 companies, ONGC was at the numero-uno position, followed by TCS, RIL, ITC, CIL, HDFC Bank, SBI, ICICI Bank, HDFC and Infosys. ONGC had on Thursday reclaimed the spot as the country's most-valued company, pushing IT giant TCS to the second slot. Overall, the BSE 30-stock index, Sensex, rose by 1 percent to end the week at 20,286.12.