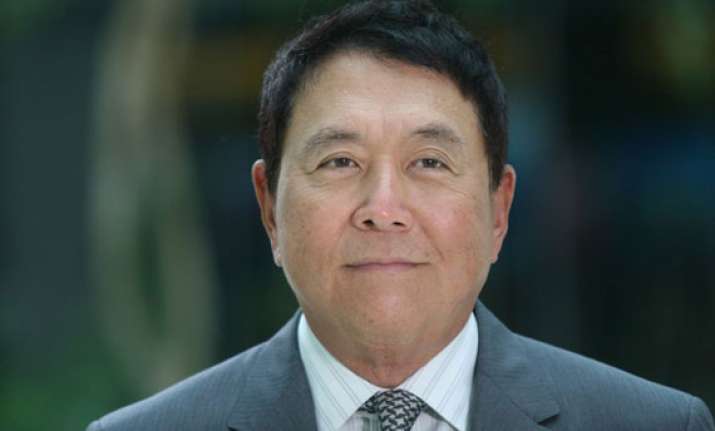 New Delhi: Robert Kiyosaki, best known for his book Rich Dad, Poor Dad, which has held a top spot on the New York Times bestsellers list for over six years, is a renowned investor, entrepreneur and educator whose perspectives on money and investing are a bit different from the conventional wisdom. Kiyosaki's philosophy mostly revolves around generating passive income through investments and continuing to build up these investments until their passive income can support you.
Throughout the 70's and 80's, Kiyosaki ran several of his own businesses. The most notable was the first nylon and Velcro "surfer" wallets. In his books he tells that since he didn't know enough about patents and trademarks at that time, the business eventually folded as a result. But his venture in wallets sharpened his entrepreneurial skills and laid a strong foundation for his sophisticated sales and marketing techniques.
Soon after Kiyosaki started investing in real estate and small-cap stocks, but was not able to do quiet well. Then, in 1985, he struck gold. Kiyosaki founded an international education company that taught business and investing to tens of thousands of students throughout the world. The business was an opportunity for him to polish his communication and marketing skills. In 1994, Kiyosaki officially "retired," and the Rich Dad brand was born.
After retiring, he continued his real estate and business investments, and began work on Rich Dad, Poor Dad, which hit bookstores in 1997. After facing initial resistance from publishers, Kiyosaki took matters into his own hands. He printed 1,000 copies himself, and the book became an underground success. Rich Dad is now on shelves everywhere and has spawned into an army of similarly-packaged books, board games, and so on.
He admits to not being a great writer, but says there is a big difference in being a good writer and a best-selling author. And selling is what Kiyosaki does best. Rich Dad Poor Dad ranks as the longest-running bestseller on all four of the lists that report to Publisher's Weekly - The New York Times, Business Week, The Wall Street Journal and USA Today - and was named "USA Today's #1 Money Book" for two years in a row. It is also the third longest-running 'how-to' best seller of all time.
Translated into 51 languages and available in 109 countries, the Rich Dad series has sold a whooping 27 million copies worldwide. In 2005, Robert was inducted into Amazon.com Hall of Fame as one of that bookseller's Top 25 Authors.
Here we have compiled top 30 quotes from him on business, investment and money:
Confidence comes from discipline and training.