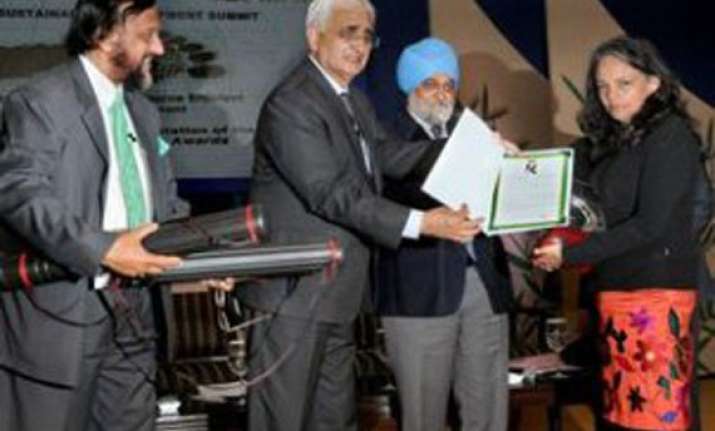 New Delhi: TERI Saturday presented the second Nicholas Georgescu-Roegen awards to experts in the field of bioeconomic practices and "unconventional thinking".
The Western Ghats Ecology Expert Panel chaired by Madhav Gadgil was conferred with the award in the Bioeconomic Practice category, and ecological economist Inge Rpke was awarded for Unconventional Thinking.
The awards which had been instituted to honour economist Nicholas Georgescu-Roegen, were given on the third day of the Delhi Sustainable Development Summit (DSDS 2014) organised by The Energy and Resouces Institute (TERI).
The Gadgil panel, which was constituted by the ministry of environment and forests in 2010, was awarded for accomplishing a scientific policy framework based on a nuanced understanding of the dynamic interactions between people and ecosystems.
The unconventional thinking category rewards contributions in academia, and publication of research and literature that reflects unconventional thinking.
"Georgescu-Roegen was known for promoting ideas that could be very inconvenient and at odds with mainstream economics," said Rpke.
The winners were decided by a nomination-selection process with a seven-member jury comprising of thinkers and innovators including TERI director general R.K. Pachauri, professor Joan Martinez-Alier of Autonomous University of Barcelona and Deepak Malghan, an assistant professor of public policy at the Indian Institute of Management, Bangalore.