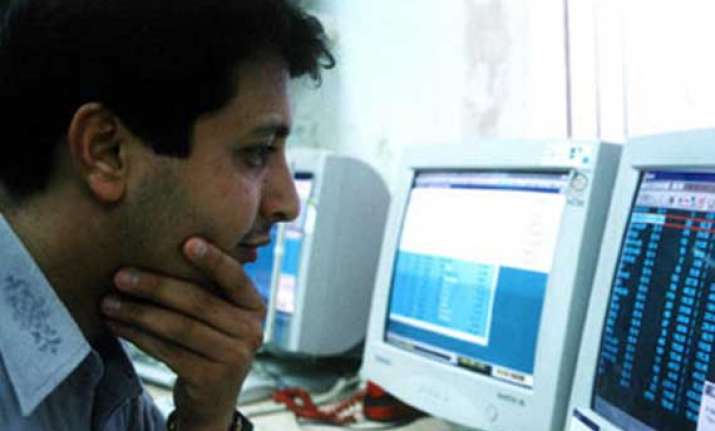 Mumbai, Nov 8: Shares of Tata Motors on Thursday rose by over 5 per cent, following 10.5 per cent rise in its net profit for the second quarter ended September 30, 2012.
Defying a weak broader market, shares of the auto major closed the day 5.52 per cent up at Rs 284.10 on the BSE. During the day, the scrip had jumped 6 per cent to Rs 285.50.
At NSE, the stock ended at Rs 284.20, up 5.51 per cent.
Following the sharp rise in its share price, the market value of Tata Motors surged Rs 4,018 crore to Rs 76,923 crore. Tata Motors gained close to 6 per cent for the day.
While its domestic business is facing margin pressures, JLR is turning to be knight in shining armour," said Milan Bavishi, Head Research, Inventure Growth & Securities.
According to Mitul Shah, Analyst, Karvy Stock Broking: "Tata Motors has reported strong financial performance at its JLR business in Q2 FY'13."
Healthy sales by its British brand Jaguar Land Rover (JLR), primarily in China, once again came to the rescue of Tata Motors which yesterday reported a 10.5 per cent rise in Q2 consolidated net profit at Rs 2,075 crore.
The net profit was impacted by squeezed margins due to rising costs, especially marketing, and slackening demand for commercial vehicles given the gloomy economic scenario.
Robust sales in China helped the JLR report an overall 14 per cent higher sales in the quarter. China contributed over 21 per cent of the overall sales for the brand.
The rise in the stock was in contrast with an overall weak stock market, where the BSE 30—stock index, Sensex, closed at 18,846.26, down 56.15 points.