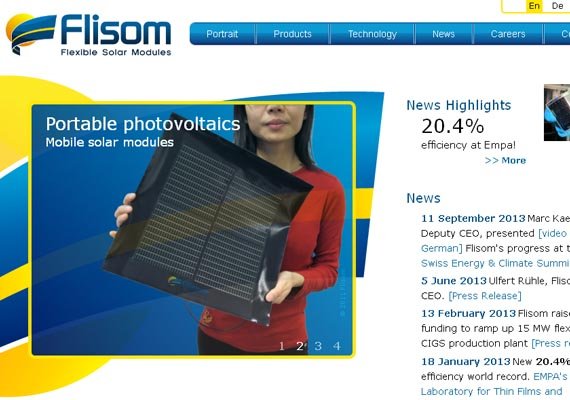 Zurich: Tata group has invested in a Swiss start-up solar company as several companies from the European country vie for a share in the Indian solar energy market which is seen as having a huge potential due to its growing energy needs.
"Tata is an investor in Flisom and has a significant investment in the company," Chief Operating Officer of Flisom Sudheer Kumar said speaking at the company's research office in Dubendorf here.
Asked about the Tata share of investment in the Swiss start up that deals with Solar energy generation equipment, Chief Executive Officer of Flisom Ulfert Ruhle merely said there were no majority stakeholders in the company.
"We have several investors and no one is a majority stakeholder but we can tell you that Tata is among the top investor," Ruhle added.
Ruhle and Kumar are of the view that India has a huge potential for exploiting the solar energy to meet its future energy requirements.
The energy requirements are growing in India and they have to look for sources of new and renewable energy, they said adding a country like India can generate significant electricity from Sun light.
Kumar said the copper indium gallium selenide (CIGS) solar cells developed by his company were suited for a country like India.
"We have developed these cells on a thin film which can be folded and stored inside the house at night.
While the cost of manufacturing and installation is lower than other solar cells, the efficiency is good and processing takes place at high speed," he added.
Meyer Burger, another company dealing with Photovoltaic materials which is setting up two Solar power plants in Gujarat and Kerala, is also hoping to do more business with Indian companies and is ready to pass on the technology as well.