Follow us on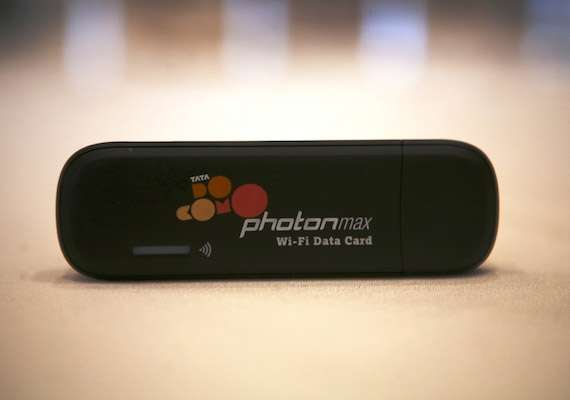 New Delhi: Tata Docomo has launched the Photon Max Wi-Fi dongle, dubbed the Photon Max Wi-Fi, which can connect up to five devices simultaneously.
The USB Internet dongle comes with a built-in Wi-Fi hotspot and costs Rs. 1,999.
The dongle can serve up to 5 Wi-Fi devices simultaneously and is capable of reaching download speeds of up to 6.2Mbps. The company claims the Wi-Fi hotspot has a range of 100 metres.
The Photon Max Wi-Fi operates at a frequency of 800MHz, which means better indoor connectivity than devices operating on GSM frequencies in India. The device comes with free roaming roaming across the country, though the Photo Max speeds of up to 6.2Mbps are limited to a little over 30 cities. In around 300 other Photon Plus cities, users will experience speeds up to 3.1Mbps, with the maximum speed coming down to 153.6Kbps in other regions.
Users can avail unlimited Wi-Fi plans from Rs 650 with 3GB unlimited data to Rs 1,500 which 15GB of unlimited data. The company is also offering some pay-as-you-go based plans. Those interested in opting for the advanced rental plan can pay Rs 4,999 to get 15GB of unlimited data per month for three months, after which they can migrate to any other plan.
Existing Tata Photon customers can contact customer care for special upgrade offers.