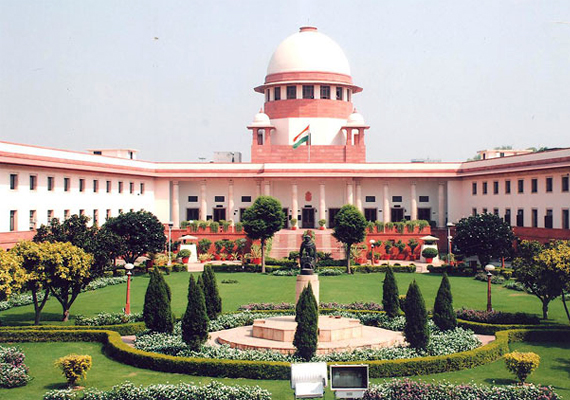 New Delhi, Aug 27: The Supreme Court Monday allowed the government to complete the 2G spectrum auction by Jan 11, 2013.
The apex court said it will initiate contempt proceedings if the government failed to complete the auction process within the new deadline.
"Exemplary costs may be imposed in the event of failure to complete auction process within the deadline," a division bench of justices G.S. Singhvi and K.S. Radhakrishnan said in its ruling.
The government had sought time until Nov 12 to begin the auction and 40 days from the completion of auction to allocate frequencies.
The court had earlier set Aug 31 as the date by which the auction had to be completed. But the department of telecommunications (DoT) had asked for an extension.
The Supreme Court ruled that operators whose licences would have been cancelled Sep 7 could continue their services till Jan 18.
The Supreme Court had cancelled 122 licences Feb 2 and ordered the government to redistribute the licences through an auction process. It had set a deadline of June 2 which was later extended to Aug 31 on the DoT's plea.
Earlier during the day, the government had laid out an information memorandum, detailing the rules and regulations for the auction and potential bidders.
The DoT said it will issue a notice inviting applications Sep 28 and the last date of submission of application will be Oct 19.
The final list of bidders will be announced Nov 6. This will be followed by a mock auction Nov 7 and 8 and thereafter the e-auction of 1800 MHz band will take place Nov 12.
The start of e-auction of 800 MHz band will happen two days after close of the 1800 MHz band auction.
The payment of the successful bid amount will have to be done within 10 days days of the close of the respective e-auctions, the DoT added.
For 1800MHz band a minimum of 8 blocks each of 1.25MHz will be put to auction in all 22 service areas. It will add three blocks more to meet the requirement of new entrants, if such an exigency arises.
For 800MHz band a minimum of 3 blocks each of 1.25MHz, will be put to auction in all service areas.
New entrants will be required to bid for minimum of 4 blocks each of 1.25MHz in each service area. They will also be allowed to bid for one additional block of 1.25MHz in each service area.
The base price for 5 Mhz of pan-India spectrum in 1,800 Mhz band has been fixed at Rs.13,999.96 crore and that for 3.75 Mhz of 800 Mhz spectrum has been fixed at Rs.13,649.97 crore.