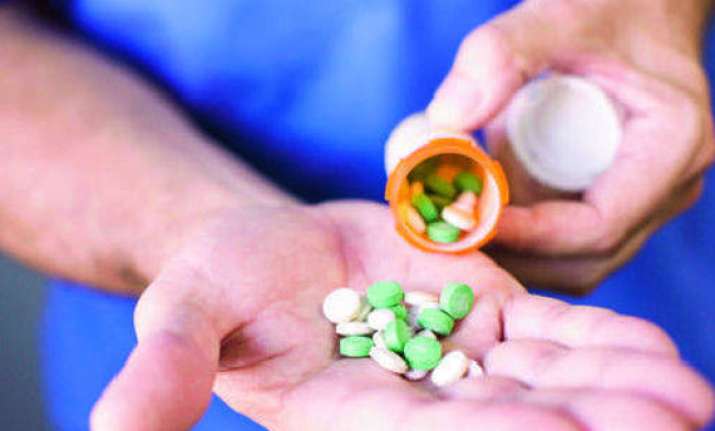 New Delhi, June 13: India's Sun Pharmaceuticals and Israel's Teva will pay a sum of $2.15 billion to Pfizer and Takeda as part of patent infringement settlement for acid reflux medicine Protonix in the US.
"Under the terms of the settlement, Teva and Sun will pay a total of $2.15 billion to compensate Pfizer's subsidiary Wyeth and Takeda for the damages they suffered when Teva and Sun launched 'at-risk' generic versions of Protonix prior to the January 2011 expiry of the patent for pantoprazole, the active ingredient in Protonix," Pfizer said in a statement.
As part of the agreement, Teva will pay Pfizer and Takeda $1.6 billion and Sun will pay USD 550 million, it added.
"Teva will pay $800 million in 2013 and the remaining $800 million by October 2014; Sun's entire payment will be made in 2013," the company said.
Both Teva and Sun have admitted that their sales of generic pantoprazole infringed the patent that was held valid by a jury in New Jersey federal court.
Reacting to the development, Sun Pharma said: "Under the terms of the litigation settlement between Sun Pharma, and Wyeth, (now a division of Pfizer Inc.,) and Altana Pharma AG, (now known as Takeda GmbH) the parties have dismissed all their claims. Sun Pharma will pay a lump-sum $550 million as a part of this settlement."
In 2005, Wyeth and Altana had filed a patent infringement suit against Sun Pharma after the Indian firm filed its abbreviated new drug application for pantoprazole. Sun Pharma launched its generic pantoprazole in the US on January 30, 2008. In April 2010, a jury had determined that Altana's patent was valid.