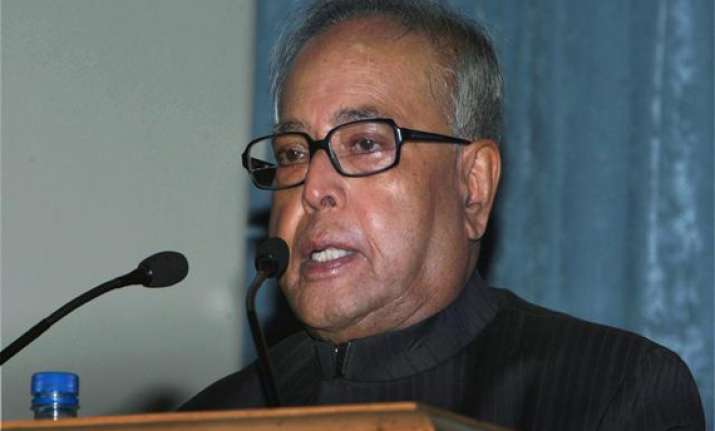 New Delhi, Oct 21: Ahead of credit policy review, Reserve Bank Governor D Subbarao today met Finance Minister Pranab Mukherjee and discussed ways to deal with spiraling prices aggravated by a weak rupee.

"I came to review the macro-economic situation with the Finance Minister...," Subbarao told reporters after his meeting with Mukherjee.

He said this was a standard practice for RBI Governor to discuss the state of economy with the Finance Minister before review of the monetary policy. The RBI policy review is scheduled on October 25, a day before Diwali.

The central bank has hiked interest rates by 350 basis points since March 2010 to deal with the persistent high inflation, including rising prices of food items.

The RBI and the Government is confronted with fresh challenges of weakening Rupee which puts further pressure on inflation. Besides, slackening industrial growth leaves limited choices for the RBI and the Government, especially in view of difficult global economic environment.

Subbarao and Mukherjee also discussed the situation arising out of the rupee weakening to a 28-month low and crossing 50 to a dollar mark.

"We reviewed the macro-economic situation. Everything that is under macroeconomy was discussed," Subbarao said.

Earlier, in the day the Finance Minister emphasised the need for better coordination between the Government and RBI.

He said the global economic developments has "once again brought into focus the need for better co-ordination between monetary and fiscal policies towards improving overall economic stability and growth".

Worried over high inflation, Mukherjee said the government has to tackle the supply side constraints.  "I am worried that food inflation has reached double digit figure. The last week figure was 10.62 per cent. Of course, for previous two weeks it was perilously close to double-digit figure. But it crossed that limit," Mukherjee said.

While the food inflation has touched a six month high of 10.6 per cent, the overall rate of price rise measured on the basis of Wholesale Price Index (WPI) is stubbornly close to double digit since December last year.

A weak Rupee is also adding to the inflationary pressure as it pushes up the landed cost of imported commodities. India depends on imports to meet 80 per cent of its crude oil requirement. It also imports a large quantity of vegetable oils and pulses.