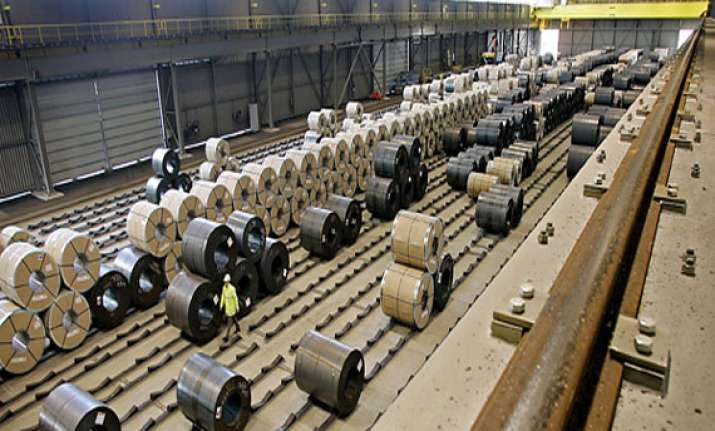 Raipur, Feb 28: Both private and public sector steel companies Thursday hailed the union budget for 2013-14, terming it one with potential to achieve growth leading to inclusive and sustainable development.
"The Union Budget 2013-14 is along predictable lines and is in sync with the government's mantra to achieve growth leading to inclusive and sustainable development.
Given today's scenario, it is a fairly realistic budget combining populism and economic prudence. It has ensured status quo and gives a message of stability and continuity," said Ravi Uppal, MD & CEO, Jindal Steel and Power Limited (JSPL).
"It rightly targets the urban and rural poor and the downtrodden sections of the society as they need our attention and their requirements must be addressed. The budget also benefits the banking and insurance sector.
"Along with his earlier announcement of giving more licenses to banks, the finance minister (P. Chidambaram) has given a big push to banking activity. Its clear that the finance minister wants the banks to reach out to people in small towns and rural India."
Uppal observed that for the manufacturing sector, while some announcements have been made that are positive, there is nothing radical to provide the much needed stimulus.
He said very few measures have been incorporated in the budget to encourage the growth of the manufacturing sector as well as stimulate demand for capital/durable goods.
A drop in interest rates would have gone a long way to stimulate the demand of goods from the manufacturing sector, he said.
S. Chandrasekaran, CEO of the Bhilai Steel Plant (BSP), the highest profit making unit of the public sector Steel Authority of India Ltd (SAIL), said: "The union budget is quite balanced and growth oriented.
"It is likely to give stimulus to housing sector and infrastructure sector such as road construction, water ways and port development etc.
This in turn is likely to result in increased steel demand,which is a good news for SAIL-BSP," he said in a statement here.