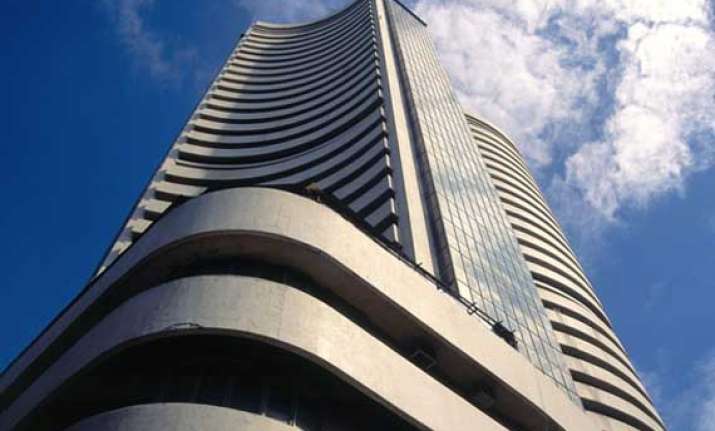 New Delhi, Nov 21: Rising for the third day in a row, the BSE benchmark Sensex gained over 32 points in early trade on Friday on sustained buying by funds and retailers on hopes of economic reforms amid a firming trend in Asian region.
The 30—share barometer, which had gained over 188 points in the previous two sessions, added 32.17 points, or 0.17 per cent, to 18,549.51 with stocks of power, capital goods, metal and oil and gas sectors extending support.
Similarly, the wide-based National Stock Exchange index Nifty moved up by 6.80 points, or 0.12 per cent, to 5,634.55.
Brokers said trading sentiment remained firm on continued buying by funds and retail investors largely on hopes that the government will take more reform measures amid a firming trend in the Asian region in line with overnight gains on the European markets.
Stocks of Hindustan Copper, which had rallied by 11.33 per cent in yesterday's trade after the government announced plans to divest 4 per cent equity in the company, came under selling pressure and plunged over 16 per cent to Rs 223.55.
In the Asian region, Hong Kong's Hang Seng rose by 0.40 per cent, while Japanese markets closed for a public holiday.
The US markets remained closed on Thursday for 'Thanksgiving'