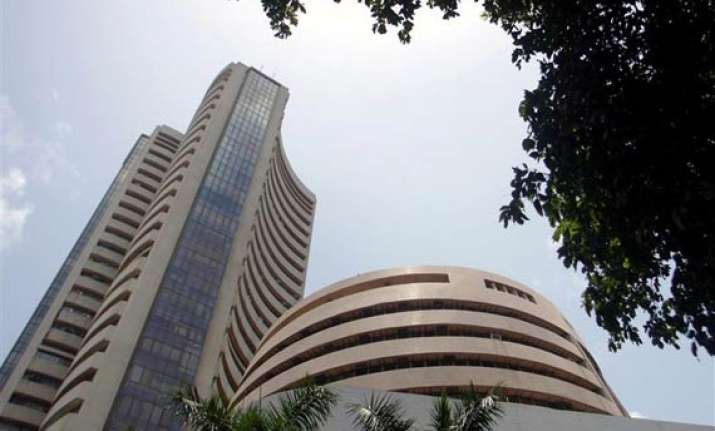 Mumbai, Oct 13 : The BSE benchmark Sensex moved up by another 44 points in early trade on persistent buying, mainly in banking, IT and realty stocks as world market rose amid progress on Europe's fiscal bailout package. 

The BSE benchmark Sensex resumed higher at 17,048.00 and hovered in a range between 17,084.07 and 16,998.53 before quoting at 17,002.48 at 1015 hours, a net gain of 44.09 points, or 0.26 per cent, from its last close. 

The NSE's 50-share Nifty Index also moved up by 14.55 points, or 0.29 per cent, to 5,113.95 at 1015 hours.  The major gainers were SBI (2.49 per cent), ICICI Bank (1.81 per cent), BHEL (1.13 per cent), Infosys (1.10 per cent) and HDFC Bank (0.81 per cent).

IT stock extended yesterday's gains on the back of good Q2 results from IT bellwether Infosys, which also raised its full-year earnings guidance.
Sustained capital inflows from foreign funds into the equity market also boosted the trading sentiment.  Foreign institutional investors (FIIs) bought shares worth Rs 595.01 crore yesterday as per provisional figures issued by the stock exchanges.

Asian markets extended their recent strong gains, with export firms among the biggest gainers, as the latest plan to resolve Europe's sovereign-debt woes revived risk appetite.The key benchmark indices in China, Taiwan, Japan, Hong Kong, Singapore and South Korea rose by about 0.34 per cent to 1.54 per cent. PTI