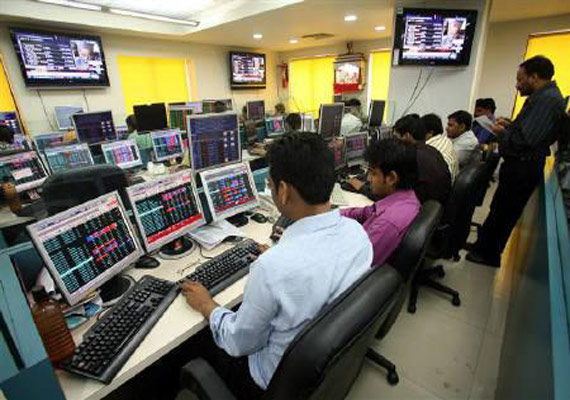 Mumbai, Mar 27: The BSE benchmark Sensex today recovered from two-month lows by adding 205 points on funds buying stocks at lower levels amid market reports of some clarifications on taxing foreign investors. 
Sensex, which had dipped to two-month low by losing 309 points yesterday, recovered 204.58 points or 1.20 per cent to 17,257.36. It touched the day's high of 17,366.84. 
The NSE index Nifty gained 58.90 points or 1.14 per cent to 5,243.15.
Consumer durables and FMCG sectors made strong gains.  Brokers said buying picked up on reports that the government would not target all foreign investors under the participatory notes (P-notes) that allow them to buy Indian equities, and will focus only on checking tax evasion. 
Besides, global markets were firm after US Fed said the accommodative monetary policy was still needed. 
Market sentiment also improved as the rupee recovered by 59 paise to reach Rs 50.68 per US dollar. 
Besides, a recovery move in the market forced speculators to cover their short positions created in the recent plunge and remained a supporting factor.
Of the 30 Sensex stocks, 24 closed higher and all the sectoral indices barring power, ended in the positive zone. 
Consumer durables sector index gained the most, up 2.07 per cent at 6,509.48 after several companies onpassed the budgetary burden to customers, while FMCG sector index added 1.69 per cent to 4,459.50.