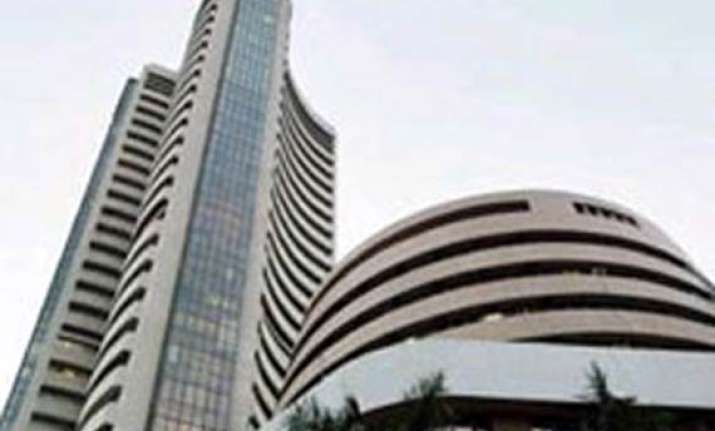 Mumbai, Dec 9: The Bombay Stock Exchange benchmark Sensex today dropped 275 points, recording the biggest two-day fall in three months, as investors pulled out funds on fears of slowing economic growth and a weak trend Asian markets. 

Citing global and domestic factors, the government today lowered the GDP growth forecast for the current fiscal to 7.5 per cent from 9 per cent.

It also said it will not be easy to restrict the fiscal deficit to 4.6 per cent in 2011-12 on account of uncertainty on the disinvestment front and a likely increase in subsidies. 

The Sensex, which had lost 389 points in the previous session, fell further 274.78 points to 16,213.46, its biggest two-day loss since September 23.

The broad-based National Stock Exchange index Nifty declined 76.95 points to 4,866.70.

The market fall was led by of refinery, auto and capital goods sectors.

Sensex heavyweight Reliance Industries dropped 3.05 per, while Infosys fell 0.65 per cent. The two carry about 20 per cent weight on the BSE 30-share index. 

Brokers said RIL also declined on reports that Nomura downgraded its stock to 'neutral' from 'buy'.  Other major losers included Bajaj Auto, M&M, HDFC Ltd, ICICI Bank, L&T, BHEL, Jayprakash Associate and ONGC. 

Asian stocks also fell for the second day amid the lingering euro-zone debt crisis and slow global growth. 

The capital goods sector index suffered the most, down 2.58 per cent to 9,394.87, followed by auto index - 2.26 per cent to 8,521.71.

Oil and gas index dropped 2.04 per cent to 8,021.95 and power index by 1.80 per cent to 1,924.94.