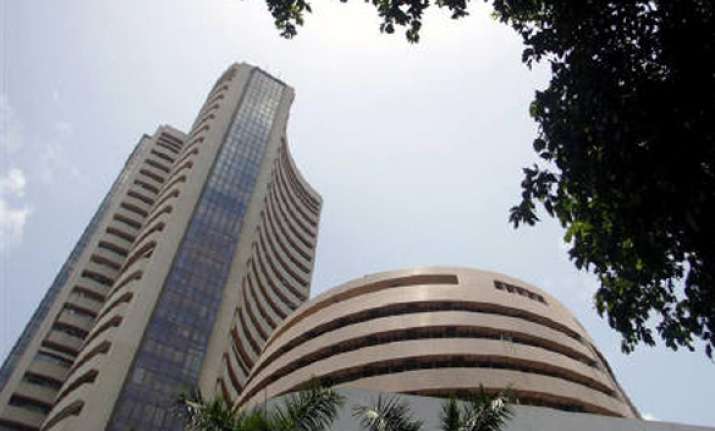 New Delhi: The S&P BSE Sensex tanked 590 points on Tuesday, because of heavy selling caused by a steep fall in rupee and huge capital outflows by foreign funds.
The benchmark BSE index slumped 3.18 per cent, or 590.05 points, to close at 17,968.08, ending its three-day gaining streak.
The broader NSE index fell 3.45 per cent, or 189.05 points, to end at 5,287.45, closing below the psychologically important 5,300 level.
All the BSE sectoral indices ended in the red, except for the IT sector. Banking, capital goods, power and realty indices fell by 5.34 per cent, 4.71 per cent, 4.51 per cent and 3.95 per cent, respectively. The IT index was up 0.16 per cent.
Among 30-share Sensex, Infosys (0.91 per cent), Dr Reddy's (0.53 per cent) and Sesa Goa (0.18 per cent) were the only gainers. The losers' pack included BHEL (9.49 per cent), HDFC Bank (8.04 per cent), HDFC (7.7 per cent), NTPC (5.86 per cent) and Jindal Steel (5.68 per cent).
On Tuesday, the rupee posted its biggest single-day decline in 23 months, falling as much as 66.07 against the dollar led by strong month-end dollar demand from importers and a weak opening in the domestic equity market.
Analysts expect the market to remain rangebound and take cues from rupee and crude oil prices for direction in the near-term.
European and Asian stocks were down as US Secretary of State John Kerry said President Barack Obama will hold Syrian Government accountable for using chemical weapons.
Japan's Nikkei shed 93.91 points or 0.69 per cent to 13,542.40, Hong Kong's Hang Seng declined by 128.30 points or 0.58 per cent to 21,877.00 and Australia's S&P/ASX 200 was up 5.81 points or 0.11 per cent at 5,141.22.