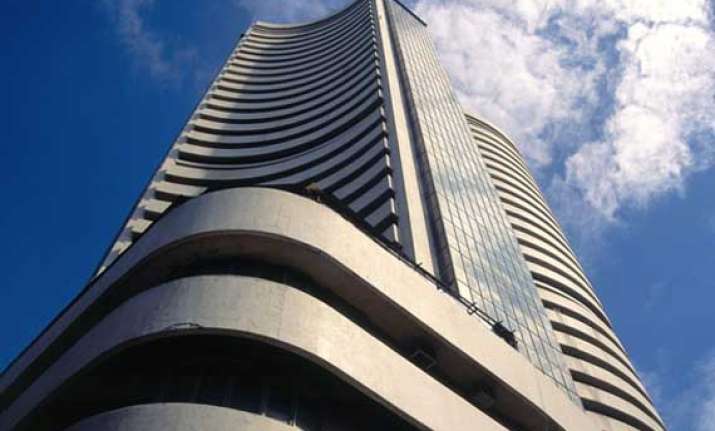 New Delhi: Snapping a four-day losing streak, the BSE benchmark Sensex on Thursday surged 407 points, the biggest daily jump in nearly 2 months, on value-buying in bluechips led by the metal sector, amid robust China manufacturing data and a positive trend in European markets.
The Sensex, which had tumbled over 1,400 points in past four trading sessions, fell to 17,759.59 at the outset but bounced back by 407.03 points, or 2.27%, to end at 18,312.94. Investors were richer by Rs1.17 lakh crore today.
Stock markets ignored the continued fall in the rupee which hit yet another all-time low of 65.5 against the dollar.
On similar lines, the broad-based National Stock Exchange index Nifty surged by 105.90 points, or two percent to 5,408.45, after dipping below 5,300. Also, SX40 index, the flagship index of MCX-SX, closed 199.44 points up at 10817.88.
Brokers said the current rally was backed by metal stocks after a manufacturing index in China, the biggest consumer of metals, increased in August from an eleven-month low.
They said higher opening in European stock markets as manufacturing in Germany expanded at a faster-than-expected pace, further influenced the Indian market sentiment.
"This relief rally should not be taken as buying indicator and caution be maintained for long positions," said Nidhi Saraswat, Senior Research Analyst, Bonanza Portfolio.
The metal sector index gained the most by rising 8.23% to 7,739.26 as Tata Steel shot up by 10.22% to Rs273.30, Sesa Goa by 13.10% to Rs 155.45, Hindalco by 10.93% to Rs103.55, Sterlite Ind by 10.42% to Rs87.45 and Jindal Steel by 4.89% to Rs231.45.
The three most influential Sensex stocks, with nearly 20 per cent weight, shone bright in today's trade. RIL shot up by 2.81% to Rs805.85, Infosys by 2.37% to Rs3,023.30 and ITC by 2.58% to Rs307.95.
In 30-share Sensex, 28 stocks gained while HDFC Bank and HDFC Ltd ended with losses.