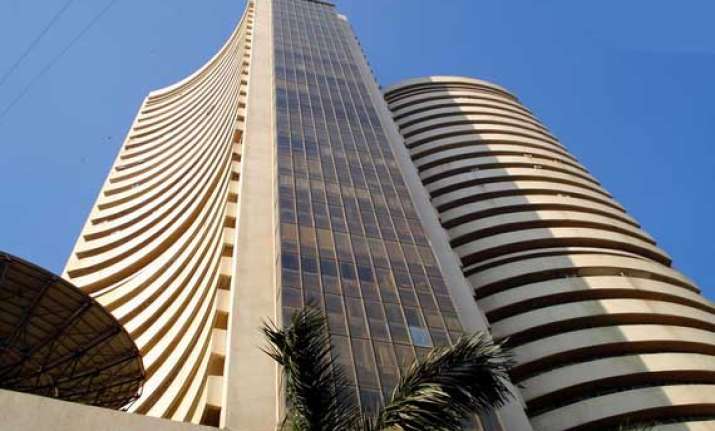 New Delhi, June 21: Rebounding from over two-month lows, the S&P BSE Sensex on Friday ended nearly 55 points higher on buying at lower levels in IT, tech and auto stocks, amid Finance Minister P Chidambaram saying there was no need for panic over rupee decline and RBI will take action when needed.
After falling over 79 points at the outset, the benchmark index recovered by 54.95 points, or 0.29 per cent to close at 18,774.24. It shuttled between 18,615.14 and 18,820.81 range.
Sensex crashed over 526 points in yesterday's trade, its biggest single-day fall in nearly two years, hit hard by panic-selling as the US Fed laid out its plan to taper off USD 85-billion-a-month monetary stimulus from later this year.
Among the 30-share Sensex pack today, 16 stocks including Infosys, TCS, ONGC, Bharti Airtel, HDFC, Hero MotoCorp, Maruti Suzuki, Mahindra and Mahindra and Coal India ended higher.
IT stocks gained on hopes that rupee at record lows would boost dollar-denominated revenues.
13 scrips including RIL, SBI, BHEL, Hindalco and Jindal Steel closed lower. ITC managed to close flat on some support.
Similarly, the 50-share NSE index Nifty closed 11.75 points, or 0.21 per cent up at 5,667.65 after moving between 5,616.85 and 5,686.15. Also, SX40 index, the flagship index of MCX-SX, closed 19.53 points up, or 0.18 per cent, at 11138.38.
"We are watching the situation, RBI will take whatever action it has to take. We have good economic advisors. We will (do) whatever has to be done ... My request is you should not react in panic, its happening around the world," Chidambaram said at a press conference in New Delhi.
Rupee fell to nearly 60-levels yesterday but has recovered to 59.27 levels today on dollar inflows.
Besides, value buying in some stocks after steep fall, a higher opening in the european markets also influenced the trading sentiment, brokers said.
The BSE IT sector index gained the most by rising 1.43 per cent to 6,011.27 as Infosys up by 2.21 per cent to Rs 2,419.15, TCS by 1.31 per cent to Rs 1,422.55, while Wirpo by 0.40 per cent to Rs 348.85.