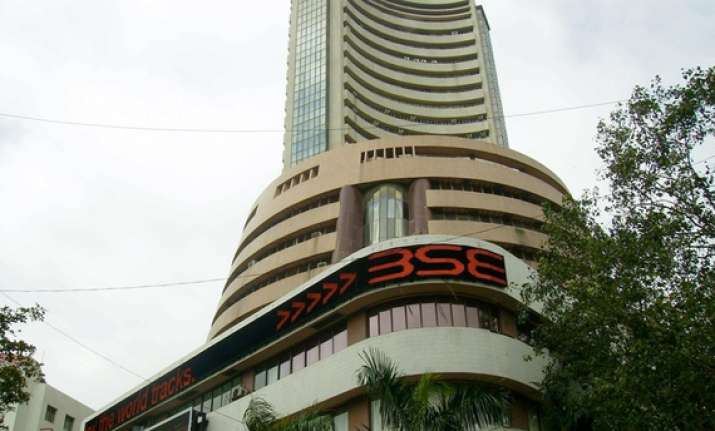 New Delhi, Dec 4: Taking cues from the positive US job data and renewed buying by FIIs, Indian bourses may open strong on Monday but will remain volatile through the week as anxious investors await the outcome of a EU meeting to tackle the euro zone debt crisis, analysts said.

The BSE 30-scrip index, Sensex, gained 7.3 per cent last week to close at 16,846.83 amid hopes of a solution to the euro-zone debt crisis.

"Selective buying can be done in fundamentally sound companies. Global developments will continue to influence the market trend. The outlook for this week remains cautious since the outcome of EU meeting on December 9 will be crucial for the market sentiments," said Shanu Goel, Senior Research Analyst at Bonanza Portfolio.

It may also be propped by fall in the US November unemployment rate, which was 8.6 per cent - the lowest level in more than two years.

Besides, analysts said, there are some domestic factors that will weigh on investor mind.

The slowdown in economic growth to 6.9 per cent during the July-September quarter, from 8.4 per cent in the same period last fiscal, has raised hopes that RBI will halt rate hike this month. Besides, the latest data showed a steep fall in food inflation. 

FIIs injected Rs 1,641.49 crore in last three days last week, since November 30, including provisional data of December 2, which is a positive news for the stocks market.

The rupee, which fell steeply to record lows against the US dollar in the past few weeks, has also appreciated somewhat in the past few days.

On Friday, it closed 26 paise higher at 51.20/21, fresh two-week high-level, against the US dollar, amid a rise in stocks and sustained dollar selling by exporters.

However, a big jump in rupee value could result in profit booking in the equities, market observers said.

"This week may see value buying in stocks as sentiments have improved due to appreciating rupee against the dollar, FIIs have turned net buyers, positive US jobs data and fall in food inflation. But, the global trends would dictate the market movement going forward," Geojit BNP research head Alex Matthews said.

The market, meanwhile, will be closed on Tuesday for Moharum holiday.