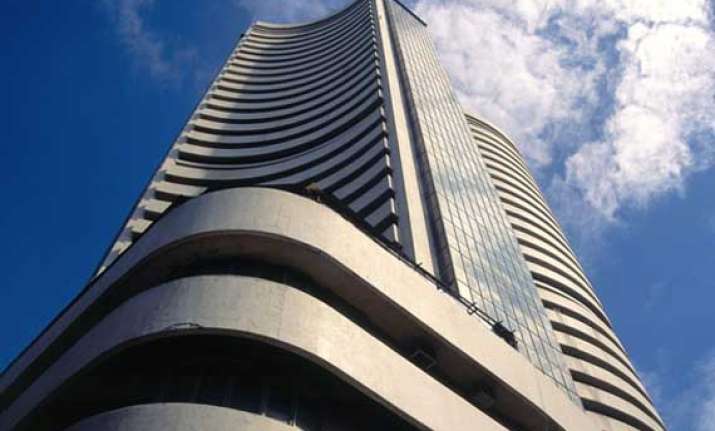 New Delhi, Dec 14: The BSE Sensex remained choppy on Friday, swinging between gains and losses. Earlier during the day, the Sensex lost nearly 19 points as stocks of IT, FMCG and consumer durables sectors fell on sustained selling by participants ahead of Wholesale Price Index (WPI) data.
The 30-share index, which has lost almost 258 points in the previous five sessions, fell further by 18.41 points, or 0.09 per cent, to 19,210.85.
Similarly, the wide-based National Stock Exchange Nifty declined by 8.05 points, or 0.13 per cent, to 5,843.45.
Brokers said increased selling by funds ahead of WPI data to be announced later today and overnight losses at the US market on fiscal cliff concerns, mainly dampened the trading sentiment.
Meanwhile, in Asia, Hong Kong's Hang Seng index up by 0.10 per cent, while Japan's Nikkei down 0.33 per cent in opening trade.
The US Dow Jones Industrial Average ended 0.56 per cent lower in Friday's trade.