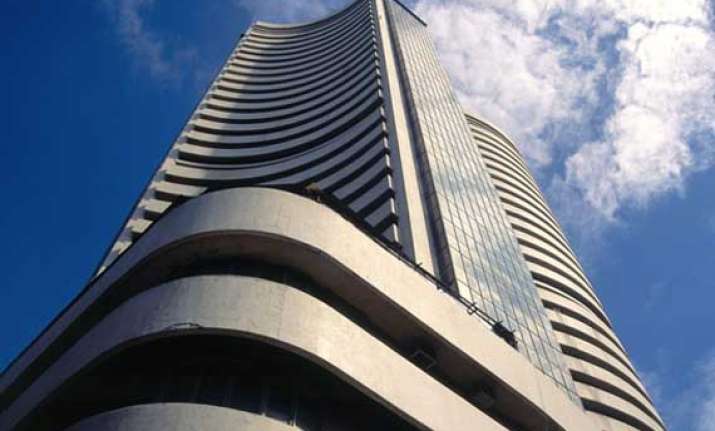 Mumbai, Dec 11: After rising to 20-month high level in initial trades, the BSE benchmark Sensex today surrendered gains to close with a loss of 22 points on profit booking across sectors, amid exports dipping for the seventh straight month in November.
Showing signs of a rebound, the Sensex soared by 202 points in first hour of trade today to touch 20-month high of 19,612.18. The index last hit these levels in April-end, 2011.
However, a bout of profit-booking amid exports dipping by 4.17 per cent, hit the sentiment. The index finally closed at 19,387.14, down 22.55 points -- the third straight session of losses after shedding over 77 points in the previous two days.
Among Sensex components, 20 stocks declined led by Reliance Industries, Infosys, Tata Consultancy Services and State Bank of India, Bharti and Bhel.
"Profit-booking was why markets came down after highs. Export data was also weak," Rikesh Vinod Parikh, Vice President - Equities, Motilal Oswal Financial Services.
Interest-senstive sectors led by realty suffered the most today. Power and banking shares also ended up as losers. Only FMCG stocks bucked the overall weak trend.
Investors refrained from creating fresh positions ahead of the IIP and WPI data later this week, traders said.
Similarly, NSE index Nifty declined by 10.10 points, or 0.17 per cent to 5,898.80 after touching a high of 5,965.15.
"The markets did take resistance at the psychological level of 6000 ( Nifty futures). The selling pressure from that point was rapid, damaging," said Milan Bavishi, Head Research, Inventure Growth & Securities.
Globally, stock markets were trading mixed ahead of the US Fed policy meeting and reports of some progress on the US budget talks.