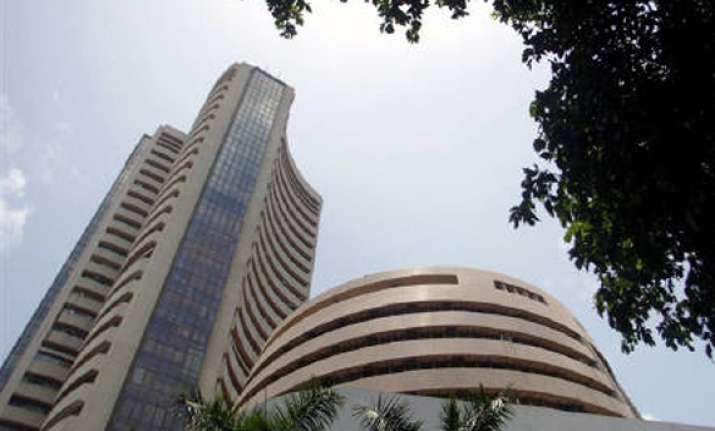 New Delhi: Domestic markets surged about 2.2 per cent at the closing session after RBI announced fresh measures to check the rupee's free fall amid firm global cues. Domestic sentiment also turned better amid a firming rupee.
The 30-share BSE index Sensex was up 404.89 points (2.25 per cent) at 18,401.04 and the 50-share NSE index Nifty was up 124.05 points (2.35 per cent) at 5,409.05.
All BSE sectoral indices ended in the green. Among them, oil & gas, metal, FMCG and capital goods indices rallied by 2.86 per cent, 2.38 per cent, 2.29 per cent and 2.2 per cent, respectively.
The top five gainers at Sensex were Sesa Goa, HDFC, Hindalco, RIL and Bharti Airtel. The top five losers were Coal India, SBI, Tata Power, Tata Steel and Infosys.
European stocks were up as investors await data on US economic growth and Vodafone Group Plc surged to an 11-year high.
Stoxx 50 was up 4.98 points or 0.18 per cent at 2,747.59, FTSE 100 rose 29.63 points or 0.46 per cent to 6,459.69 and DAX climbed 28.63 points or 0.35 per cent to 8,186.53.
Asian markets saw a mild bounce on Thursday after suffering heavy selling pressure this week, but traders remained on the edge ahead of a possible military strike on Syria.
Investors are keeping an eye on West Asia after the US and the UK had said that they are prepared to take military action against Syria, without authorisation from the United Nations Security Council, after concluding that the regime was responsible for a chemical weapons attack against civilians on August 21.