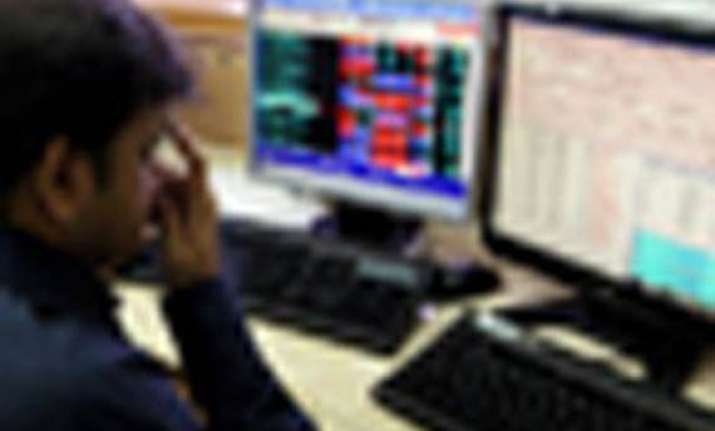 Mumbai, Nov 29: The Bombay Stock Exchange benchmark Sensex today dropped 159 points on selling in blue-chips amid mounting opposition to FDI in retail and a weak trend in the European markets as euro zone debt crisis persisted.

The Sensex, which had gained 471 points yesterday, fell 158.79 points or 0.98 per cent to 16,008.34 following fresh sell-off in realty, banking and refinery stocks.

Brokers said investors turned cautious as political deadlock continued over the government's move to open multi-brand retail to 51 per cent foreign direct investment.

They said the sentiment dampened on weak trend in the European markets, where investors remain worried over the debt crisis in the euro zone nations.

The broad-based National Stock Exchange index Nifty lost 46.20 points, or 0.95 per cent to 4,805.10.

Sensex heavyweights - Reliance Industries, Infosys, Bharti Airtel and State Bank of India - dropped. RIL was down 2.30 per cent, while Infosys fell 1.41 per cent. The two carry 20 per cent weight in the Sensex.

In the broader market, retail stocks led by Pantaloon, Vishal, Shoppers Stop and Trent showed considerable declines.  Pantaloon suffered the most, losing 11.89 per cent.

The realty sector suffered the most, losing 2.32 per cent to 1,585.65, followed by banking index by 1.91 per cent to 9,911.10. Oil and gas index lost 1.84 per cent to 8,022.19 and consumer durables index by 1.39 per cent to 5,761.57.