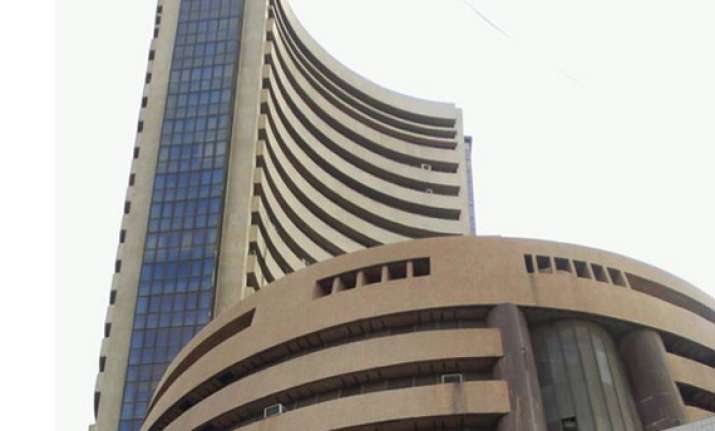 Mumbai, Dec 24: The BSE benchmark Sensex on Monday ended 13 points higher as gains in Tata Motors and IT stocks marginally outweighed the losses in ONGC, ITC and Reliance Industries.
After trading in a tight 110-point range, the Sensex closed 13.09 points higher at 19,255.09. Brokers said trading volumes declined as investors turned cautious ahead of the market holiday tomorrow on account of Christmas.
Tata Motors, which gained around 2.4 per cent, led the 12 Sensex gainers. Infosys, TCS and Wipro rose in 1.1-1.7 per cent range on account of buying after recent correction.
"Investors remained cautious....as they took to profit-booking in some of the major stocks like RIL, ONGC, HDFC and Maruti which kept pressure on the upside.
"European and Asian indices were mixed and did not provide any concrete cues for domestic market," said Rakesh Goyal, Senior Vice President, Bonanza Portfolio Ltd.
The broad-based National Stock Exchange index Nifty advanced by 8.05 points to close ar 5,855.75.
Among sectors, The BSE-Teck sector index gained the most (0.95 per cent), followed by realty sector index (0.91 per cent), IT sector index (0.87 per cent) and Healthcare index (0.81 per ent).