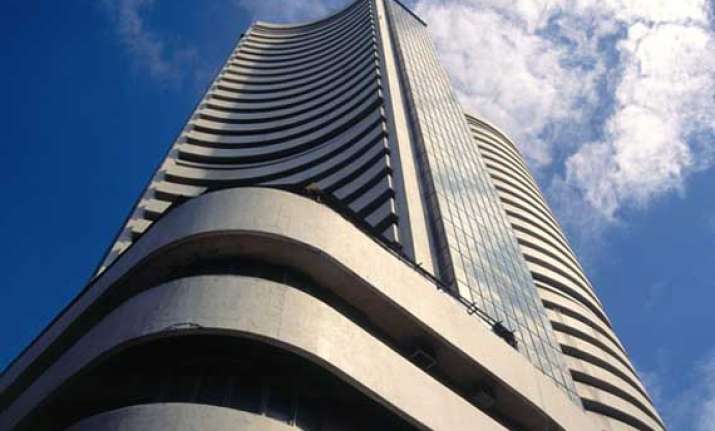 New Delhi, Feb 22: Falling for the second day, the BSE benchmark Sensex on Friday closed at its weakest level since December 24 on subdued buying by funds ahead of Union Budget.
The S&P BSE Sensex ended 8.35 points, or 0.04 per cent, lower at 19,317.01. It moved between 19,401.75 and 19,289.83 during the session. The index had lost 317 points yesterday.
On December 24, 2012 the index had closed of 19,255.09.
While Bharti led gainers with a jump of 4.6 per cent on its USD 1 billion bond sale plan, the 30-share Sensex was dragged down by over 2 per cent losses each in HUL, Maruti Suzuki and Coal India.
ITC ended 1.5 per cent lower on fears of excise duty hike and HDFC closed nearly 2 per cent lower on reports of Goldman Sachs downgrading the stock to 'sell' rating, dealers said.
RIL closed 0.7 per cent up amid construction beginning on the USD 450 million butyl rubber plant the company is building along with its partner Russia's Sibuar at Jamnagar.
Infosys and ICICI Bank gained 1 per cent each on value buying activity after yesterday's losses, traders said.
Overall, realty, IT, healthcare and oil & gas stocks saw purchases while FMCG, auto and metal scrips witnessed selling.
Similarly, the broad-based National Stock Exchange index Nifty fell by 1.95 points, or 0.03 per cent, to 5,850.30. It moved between 5,873.80 and 5,835.80 during the session.
Brokers said market participants were cautious ahead of Union Budget this month-end and refrained from increasing their positions amid expiry of derivatives next Thursday.
Narrowly mixed Asian closing also weighed on the domestic market sentiment while firm European opening provided some support.
For the week, Sensex closed 1 per cent down.