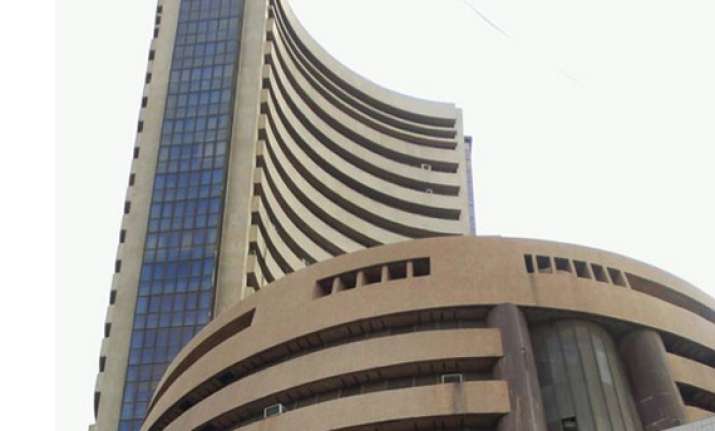 Mumbai, Dec 17: The BSE benchmark Sensex declined by over 33 points in early trade on Monday as investors preferred to book profits ahead of the RBI's mid-quarter monetary policy review on Tuesday.
Besides, a mixed trend on Asian bourses also dampened the trading sentiments here.
The 30-share barometer, which gained 87.99 points in the previous session, fell by 33.22 points, or 0.17 per cent, to 19,284.03.
Stocks of consumer durables, capital goods and FMCG sectors fell due to profit-booking.
Similarly, the wide-based National Stock Exchange index Nifty shed 19.40 points, or 0.32 per cent, to 5,860.20.
Brokers said besides profit-booking by speculators after gains on Friday, a cautious approach ahead of the Reserve Bank of India's mid-quarter monetary policy review on Tuesday and a mixed trend on the Asian boures influenced the trading sentiments.
In the Asian region, Japan's Nikkei Index gained 1.62 per cent, while Hong Kong's Hang Seng index down 0.25 per cent in early trade. The US Dow Jones Industrial Average ended 0.27 per cent down on Friday on uncertainty over the fiscal cliff.