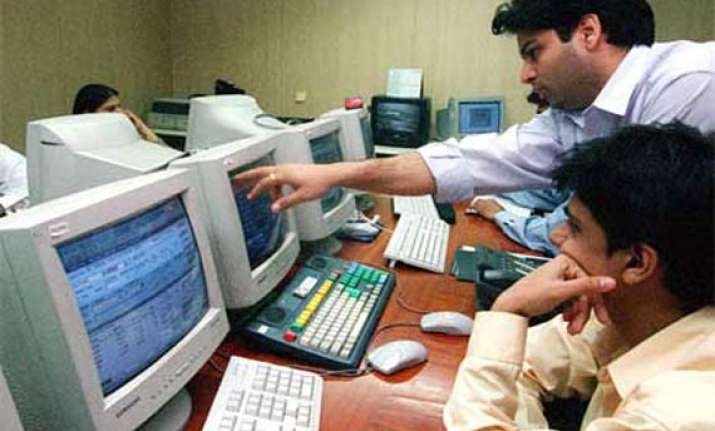 Mumbai, Nov 18: The Bombay Stock Exchange benchmark Sensex today fell over 90 points today, down for the seventh session in a row, on continuing investor worries over slowing domestic growth and persistent euro zone debt crisis.

The Sensex, which had lost 1,107 points in last six sessions, fell further by 90.20 points, or 0.55 per cent to 16,371.51. Intra-day, it had lost 1.6 per cent before recovering some ground.

Similarly, the National Stock Exchange index Nifty fell 28.95 points, or 0.59 per cent to 4,905.80, after touching the day's low of 4,837.95.

Realty, FMCG, metal and auto sectors faced strong selling pressure amid slow growth and high interest rate concerns.

Brokers said the benchmark dropped nearly 20 per cent this year and remained the worst performer among Asian markets on heavy foreign funds outflow.

They said several stocks closed at 52-week lows.

A weak trend in the Asia and lower openings in Europe on deepening euro zone debt crisis further hit market sentiment.

Weakening of the Indian rupee fell below Rs 51 per dollar but it did not lift the stocks of IT software services exporters such as TCS and Infosys, which get more than half of their revenue from the US and Europe.

The IT sector index fell 9.70 per cent to 5,614.13.

Of the 30 Sensex stocks, 18 closed with losses, while 12 ended in the positive zone.