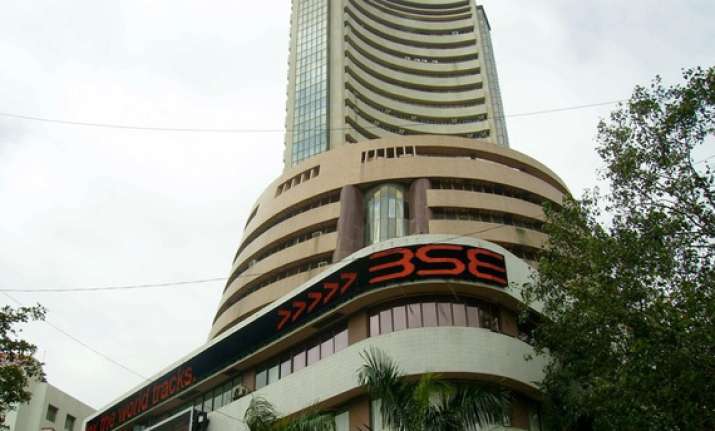 Mumbai, Jan 4: In volatile trade today, the Bombay Stock Exchange benchmark Sensex fell 57 points as investors booked profits after a sharp upsurge in the last two sessions, and weak global markets.

Brokers said investors were playing cautious ahead of corporate results for the third quarter, 2011-12. Infosys will open the Q3 results season next week.

The BSE 30-share index, which had rallied by over 484 points in the past two sessions, touched the 16k mark intra-day but fell 56.72 points or 0.36 per cent to 15,882.64.

The 50-scrip NSE index Nifty moved between 4,782.85 and 4,728.85, before ending the day with a loss of 15.65 points, or 0.33 per cent at 4,749.65.

Asian markets showed a mixed trend, while those in Europe opened weak.

Reliance Industries fell 1.06 per cent, while Infosys was down 0.36 per cent.

The two carry 20 per cent weight in the Sensex. Bharti Airtel was down 2.95 per cent.

The auto sector index lost 1.21 per cent at 8,102.04, followed by Teck, 0.88 per cent at 3,470.25.

Consumer Durables index fell 0.67 per cent to 5,410.11 and FMCG index - 0.52 per cent to 4,004.72.