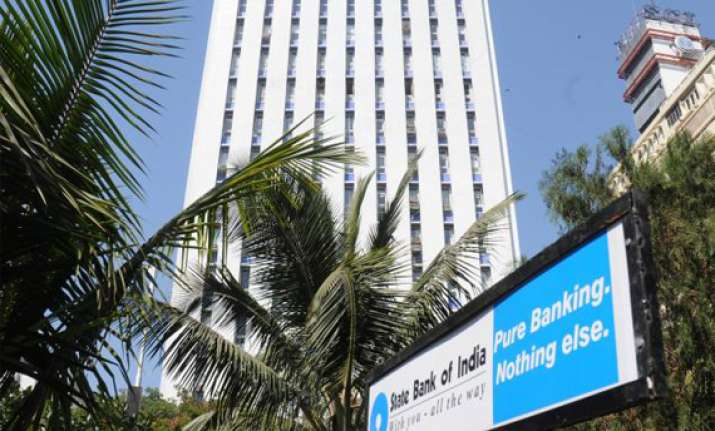 Mumbai, Jun 17: Country's largest lender State bank of India will be raising up to USD 2 billion through an overseas bond sale in the next three months, a top official has said.
"We will be raising USD 1 or 2 billion within the next three months," bank Chairman Pratip Chaudhuri told reporters over the weekend here.
He said though the bank is yet to decide on the exact size of the issue, it will not go for a smaller issue size, saying it does not help a bank of its size.  The fund infusion will help the bank augment its tier-II capital adequacy. Its total capital adequacy had stood at 13.9 per cent in March 2012, with the core tier-I constituting for over 9 percent.
The bank, which was downgraded by the rating agency Moody's last year over fears of asset quality and lower capital adequacy ratio, has not decided the exact geography to raise the money.
But Chaudhuri sounded confident that it will not have trouble getting the commitments even in the present times which are full with signs of gloom.
He said the bank has written to Moody's recently to reconsider and upgrade its rating following the infusion of a Rs 8,000 crore capital from the government late last fiscal and a "war against non performing assets" which it is winning.  
"We were not in a position to apply for a reversal of the action as our last quarter results were yet to come out and we did not have any numbers to show. Once the results were out, we have written to them," Chaudhuri explained, stating that it will take some time for the rating agency to take action.
At its earnings conference in mid-May, Chaudhuri had famously declared that it has the upper-hand over non-performing assets which had dented its bottomlines in the preceding quarters and will continue to focus on the aspect going ahead.
On margin pressures, if any, in the current times of uncertainty, Chaudhuri said, "We had given a target of 3.75 percent for the fiscal and our performance of the first two months (of the financial year) shows that we have exceeded the number."