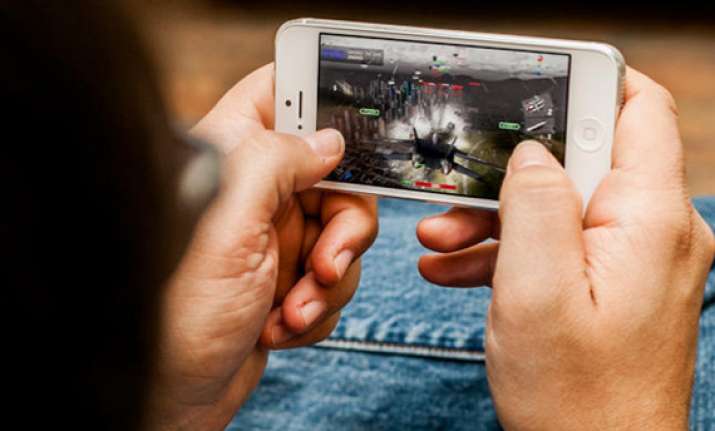 New Delhi, Dec 10: Virtual gaming has always been considered as the best form of recreation as it is easy and there are plenty of options available to the gamer today to do what he wants-action games, racing games, first person shooters and many more such categories of gaming have opened up a whole new arena for the avid gamer. But all this is not just limited to consoles and computers anymore as smartphones have emerged as the ultimate devices for gaming, largely because they are mobile.
Android and iOS have helped devices get smarter and faster, giving game makers an opportunity to go big with immersive 3D graphic games and in depth audios that make gaming a very thrilling pastime.
So if you too like gaming on the go then here we present to you our top five gaming smartphones that you can buy for some thumb numbing action.
Sony Ericsson Xperia Neo L (Rs 16,499)
Sony Ericsson Xperia Play with its extensive gaming capabilities and controls was one of the best gaming phones of its times and still is. But of late there has been a need for a better and more cost effective device with serious gaming muscle and hence Sony announced yet another Playstation certified device, the Xperia Neo L. To keep its cost low Xperia Neo L doesn't have PSP controls, and this makes it more practical as well.
In terms of hardware the Xperia Neo L features specifications similar to the Xperia Play with a 1 GHz Qualcomm Snapdragon processor and a dedicated Adreno 205 graphics engine, ensuring smoother and faster graphics performance. It has 512 MB of RAM to keep performance speedy, which is essential for gaming. The 4 inch capacitive touchscreen with 480 x 854 pixel resolution and rich colour reproduction is perfectly complemented with brilliant sound output.
The Xperia Neo L runs on Google Android Ice Cream Sandwich that has hundreds of free and paid games. If that is not enough then users can also make use of the Playstation Suite-a dedicated store for Playstation certified devices for more content such as optimized games and multimedia content as well.