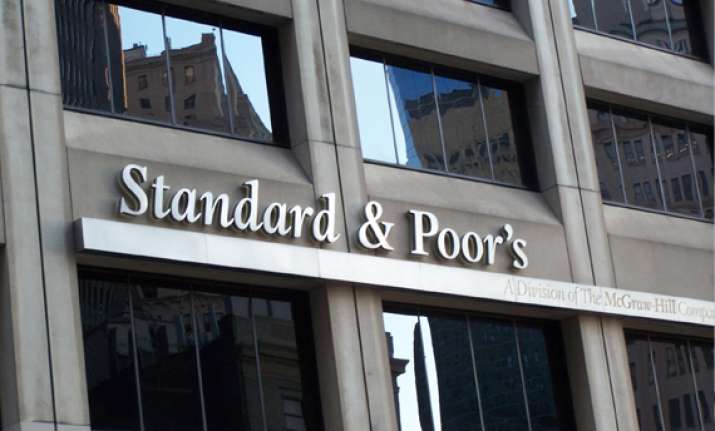 Mumbai, Jun 12: Global agency Standard and Poor's on Monday threatened to downgrade India's credit rating to 'speculative grade' saying the roadblocks for reforms are on account of division of roles between Sonia Gandhi and 'unelected' Manmohan Singh.
The crux of the current political problem for economic liberalisation is the nature of leadership within the central government and not 'obstreperous' allies or an 'unhelpful' opposition, it said.
"Slowing GDP growth and political roadblocks to economic policy making could put India at risk of losing its investment grade rating", the S&P said in its report --'Will India Be The First BRIC Fallen Angel?'
On its part, the government said that it is taking steps to contain fiscal deficit and the Current Account Deficit (CAD).
Standard and Poor's, which had lowered India's rating outlook to 'negative' from 'stable' in April, said the Congress party is divided on economic policies and there is substantial opposition within the party to any serious liberalisation of the economy.
"Moreover, paramount political power rests with the leader of the Congress party, Sonia Gandhi, who holds no Cabinet position, while the government is led by an unelected Prime Minister Manmohan Singh, who lacks a political base of his own", it said.
The S&P said the division of roles between "a political powerful" Congress President and an "appointed" Prime Minister "has weakened the framework for making policy, in our view."
The S&P report led to substantial erosion of gains in the stock market in early trade and the BSE Sensex finally closed 51 points down. It also left a negative impact on rupee against dollar.