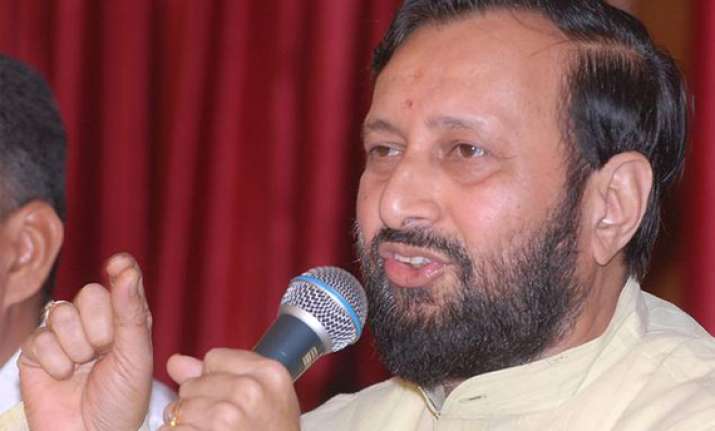 New Delhi, June 12: Describing the downgrade warning by Standard and Poor's as a "wake-up" call, the BJP today rued that the UPA government is still in denial mode about the economic crisis and claimed that this was a result of the governance deficit and differences within the dispensation.
"Standard and Poor's downgrade warning is a wakeup call for India... Instead of amending and carrying out mid-course correction, the UPA government is as usual in denial mode. The denial won't work as international investors accord much credence to the ratings by the ratings agency," BJP spokesperson Prakash Javadekar said.  
He warned that such downgrades will adversely impact the already deteriorating Indian economy. It will make international borrowing costly for Indian companies.  
The international ratings agency had warned that India may lose its "investment grade" and may become the first "fallen angel" among BRICS nations.
"The BJP is consistently pointing out that governance deficit in the UPA government is causing an irreparable loss to the country. There are differences within the Congress, within the Cabinet, between the coalition partners and between 10, Janpath (Congress President's residence) and 7, RCR (PM's residence)," Javadekar said.
He charged that the outcome of this is a "complete policy paralysis, evident in every field of decision making".  
He also posed some questions to the government, "Can the Finance Minister deny that growth has come down to 5.3 per cent and Index of Industrial production has fallen from 5.3 per cent to 0.1 per cent on a year-on-year basis?"