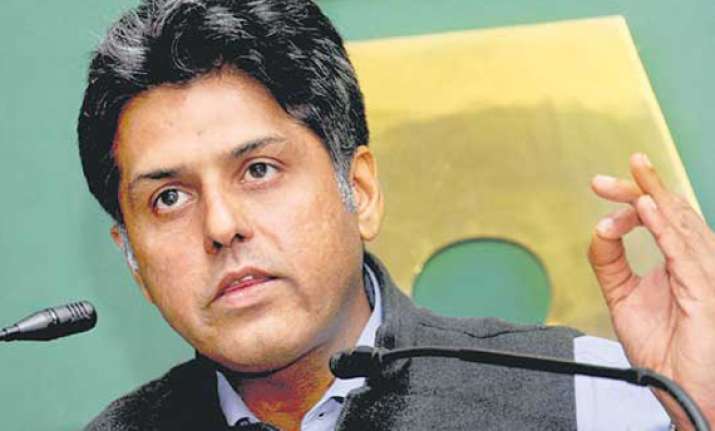 New Delhi, June 13: Congress on Tuesday dismissed as "not gospel truth" the Standard and Poor's report which said roadblocks for reforms in India are on account of division of roles between party President Sonia Gandhi and 'unelected' Prime Minister Manmohan Singh.
"The report betrays very poor appreciation of India's democratic system and government's functioning. The same report points out higher growth for the country in 2007. Even in that period, Sonia Gandhi was UPA Chairperson and Manmohan Singh was Prime Minister.
"If at all there was a disconnect, why was it not affecting the growth rate then? Standard and Poor's report is only rating agency report and not the gospel truth nor a casting stone," party spokesperson Manish Tewari said.  
Standard and Poor's, which had lowered India's rating outlook to 'negative' from 'stable' in April, said Congress is divided on economic policies and there is substantial opposition within the party to any serious liberalisation of the economy.
It also said division of roles between "a political powerful" party President and an "appointed" Prime Minister "has weakened the framework for making policy" of India.  
Tewari, however, dismissed the criticism saying some people are in the habit of raising ghosts and slaying them.  
"To extrapolate that there is a disconnect is completely erroneous and betrays complete lack of awareness about India's political system and governance. If there was such a disconnect, why the country's economy grew so fast earlier?" he said in reply to a volley of questions on the issue.  
The report also said "the paramount political power rests with the leader of Congress party, Sonia Gandhi, who holds no cabinet position while the government is led by an unelected Prime Minister Manmohan Singh who lacks a political base of his own" and that he "often appears to have limited ability to influence his cabinet colleagues and proceed with the liberalisation policy he favours..."