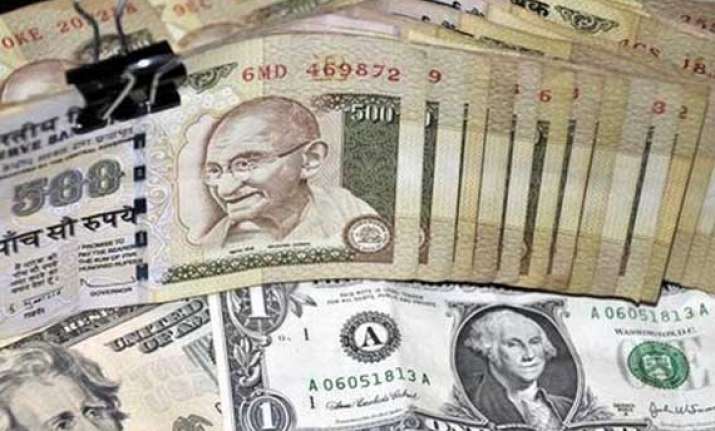 Mumbai, Dec 12: In listless trading, the rupee fell back by six paise to end at 54.32 amid fresh dollar demand from importers ahead of the conclusion of US Fed's two-day meeting where it is widely expected to expand economic stimulus programme.
Around $175 million capital flows in Indian stocks, however, capped the rupee slide as importers, especially oil companies, stepped up dollar purchases, forex dealers said.
At the Interbank Foreign Exchange (Forex) market, the domestic unit resumed slightly lower at 54.29 from overnight close of 54.26. It later moved in a narrow 19-paise range of 54.15 and 54.34 before concluding at 54.32, showing a fall of six paise or 0.11 per cent.
Yesterday, it had risen by 22 paise or 0.40 per cent.
Forex dealers said the rupee also tracked the Indian benchmark Sensex's movement which erased gains after IIP data and retail-level inflation numbers came out. The index closed down by 31.88 points or 0.16 per cent.
As per provisional data, FIIs pumped in Rs 950 crore (USD 175 million approx) in stocks today.
The dollar index was down by 0.10 per cent against a basket of six major currencies amid widespread expectations that the US Federal Reserve policy makers will decide to unleash further stimulus. The New York crude oil was trading above USD 86 a barrel in Europe today.
Pramit Brahmbhatt, CEO, Alpari Financial Services (India) said: "The combined CPI numbers came in at 9.9 per cent which took away the sheen of sharp rise in October Industrial production numbers which beat the street estimates recording growth of 8.2 per cent."