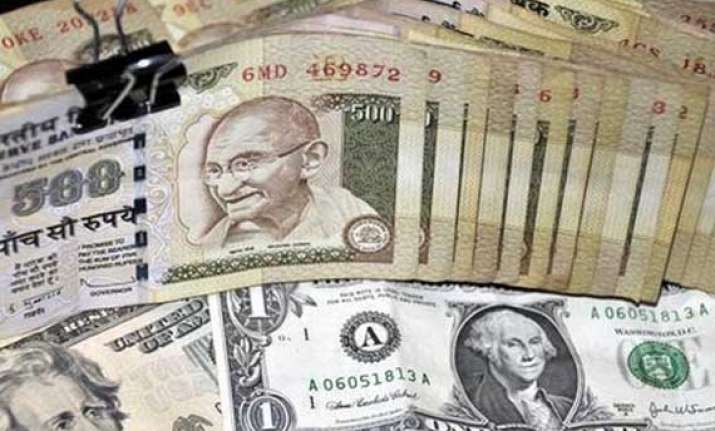 New Delhi, June 10: Mumbai, Jun 10: The rupee on Monday fell by a whopping 71 paise to hit a new life-time low of 57.77 in the late morning trade on persistent dollar demand from importers and and banks amid the US currency gaining overseas.
The rupee resumed lower at 57.18 against the dollar as against the last weekend's level of 57.06 per dollar at the Interbank Foreign Exchange (Forex) Market and dropped further to an all-time low of 57.77 per dollar.
This crosses its life-time closing low level of 57.32 touched in June-end last year.
However, it recovered slightly to 57.60 per dollar at 1100hrs, showing a loss of 54 paise from its last weekend's level.
Persistent dollar demand from importers and banks due to higher dollar in the international market mainly affected the rupee value against the dollar, a forex dealer said.
In the global market, the Japanese yen slipped in the early trade a day ahead of a central-bank decision, while lackluster Chinese economic data pushed the Australian dollar lower as well.
Meanwhile, the BSE benchmark Sensex firmed up by 57.29 points, or 0.29 per cent, to 19,486.52 in the afternoon trade.