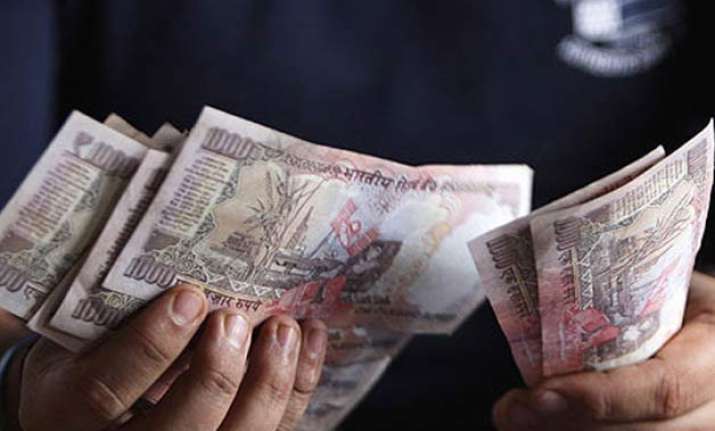 Mumbai: The rupee trimmed initial losses, but was still down by 59 paise to 66.42 in late morning deals on continued dollar demand from banks and importers coupled with heavy capital outflows amid weakening greenback overseas.  
The rupee also weakened due to sharp fall in domestic equities with Sensex down by a 1,000 points in early trade.  The domestic currency resumed sharply lower at 66.47 per dollar as against last weekend's level of 65.83 at the Interbank Foreign Exchange (Forex) market.  It touched a fresh two-year low in early trade following sharp sell-off in global markets on worries over weakness in Chinese economy.
Later, it moved in a range of 66.49 to 66.2950 per dollar during the morning deals before quoting 66.42 at 1035 hrs.  The dollar index was down by 0.35 per cent at 94.45 as against a basket of six currencies in the early trade.  
Overseas, the dollar tumbled against the euro and the yen as strikingly amid China growth worries and as hopes dim that the US Fed will raise interest rates next month.  Meanwhile, the benchmark BSE Sensex slumped by 1,086 points or 3.97 per cent to 26,279.76 at 1035 hrs.