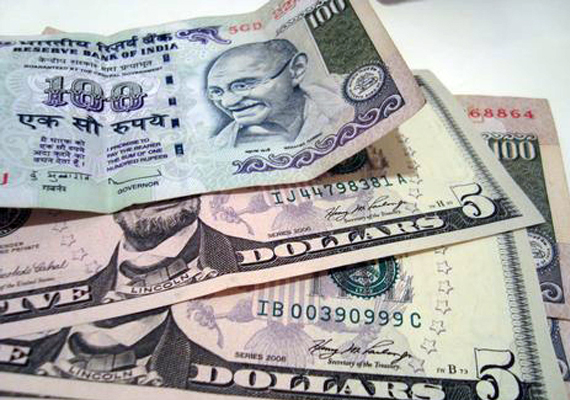 New Delhi, July 30: The decline in the Indian rupee accelerated as stop-losses got triggered after the pair broke above 60 to the dollar. The partially convertible rupee closed at 60.48 after falling to as low as 60.55. It closed at 59.42 on Monday.
The rupee dollar pair was down 1.8 per cent on day, its biggest daily percentage loss since June 26.
The rupee weakened after RBI shied away from stronger measures to boost currency and said it will roll back its recent cash tightening steps in calibrated manner if rupee stabilises. These comments raised questions about RBI's resolve in sustaining cash-draining measures that have sent bond yields surging and threatened to raise borrowing costs across economy.
Month-end oil demand also put pressure on the rupee. A sharp selloff in equity markets also weighed on the currency. The Nifty fell for a fifth successive session on Tuesday, wiping all gains made so far this month.
Meanwhile, governor D Subbarao said on Tuesday the central bank has reservations on issuing sovereign bonds. A sovereign bond issue would compromise financial stability, and the cost of a sovereign bond issue outweighs the benefits at current juncture, he said.