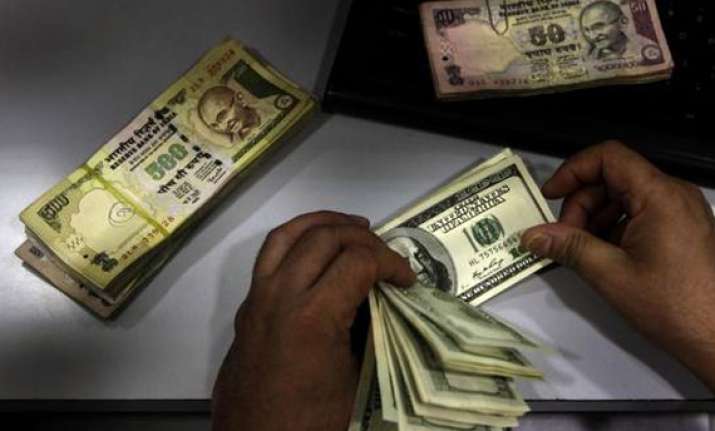 Mumbai, Jun 24: As concerns relating to both domestic as well as global economy continue, the already battered rupee is likely to see more hammering this week and may touch the 58 level to a dollar, after hitting historic lows on Friday, industry experts have said.
"After breaching the strong resistance level of 57.30 to a dollar, the rupee is likely to slide further and may touch 58 level in the near-term," Geojit Comtrade currency strategist Hemal Doshi told PTI here.
He further said without any positive news flow and decisive policy actions, the rupee is showing weakness.
On Friday, the rupee fell to an all-time low of 57.37 intra-day against the dollar on intense demand for the US currency, particularly from oil importers, but ended at Rs 57.11, recording this year's biggest fall of 85 paise in a day.
"There are issues relating to twin deficits in the domestic economy. Also, after the elections in Greece, there are concerns relating to Spain, Italy and even Portugal, which indicates that any solution to the Eurozone problem will be long-drawn," Union Bank of India, treasury head V J Mhatre said, adding absence of policy action from the government will add to the weakness of the domestic currency.
While current account deficit is sniffing at 4 per cent of GDP in the last fiscal, the fiscal deficit had reached 5.7 per cent against a budgeted 4.6 per cent during this period.
The domestic currency has lost 30 per cent since last, making the worst performing currency in Asia and second worst performing among the BRIC nations, after the Brazilian real, which lost nearly 36 per cent.
Other currency experts also said that lack of monetary easing from the US Fed has triggered a chase for the US dollar, which has made the currencies of emerging market weaker against the dollar.
"Over the next week, we would expect the rupee falling to 58-58.40 with support around 56.40-56.50 level," Kotak Securities senior manager for currency derivatives research desk Arindya Banerjee said.
As per the securities firm, the rupee movement will depend on the coming week's European Union summit, which is expected to discuss measures on combating the crises in this region.